The Virginia elementary teacher who police say was intentionally shot by a 6-year-old student is being hailed as a hero who saved lives by escorting her students out of the classroom while wounded.
Abigail Zwerner was struck Friday while teaching her class, Newport News Police Chief Steve Drew said Monday at a news conference.
"The 6-year-old child displayed a firearm, pointed it at her and fired one round," Drew said. "There was no physical struggle or fight. She was providing instruction to her class."
The bullet went through the teacher's hand and into her upper chest, "but she was still able to get all of her students out of that classroom," he said.
"She made … sure that every one of those students was safe."
While Drew said he did not know what was going through the boy's mind prior to the shooting, he said the student purposely shot the 25-year-old teacher.
"I believe she did save lives because I don't know what else might have happened if those kids would have stayed in that room."
There were between 16 and 20 students in the classroom when the gun was fired, Drew said.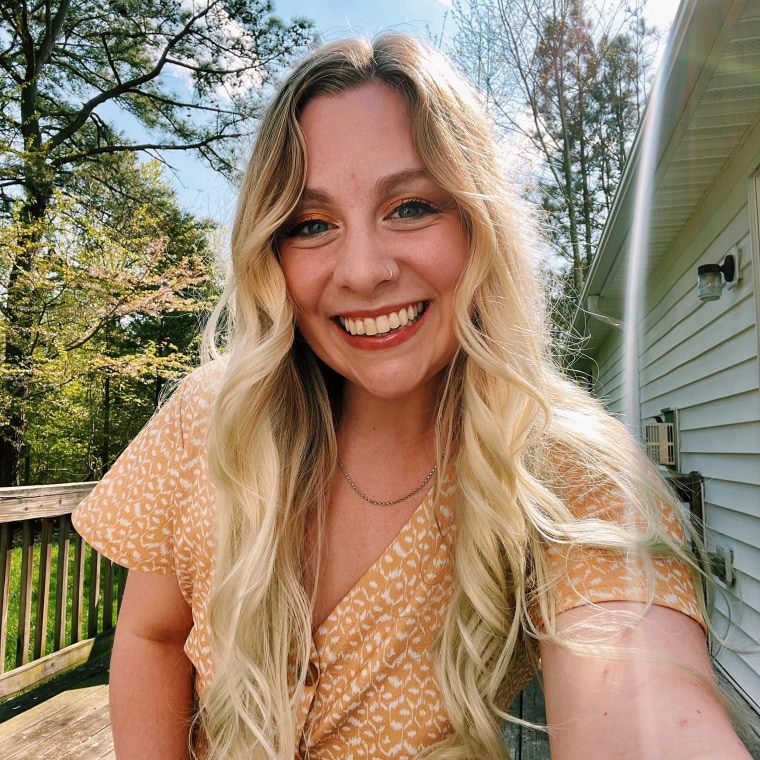 Zwerner's condition was described as stable Monday.
No students were injured in the shooting in the first-grade classroom at Richneck Elementary School in Newport News, and a 6-year-old was taken into custody Friday.
The chief said investigators recovered one spent shell casing, a backpack, a cellphone and 9 MM Taurus firearm.
"The altercation was between a 6-year-old, the student, who did have the firearm, and the teacher, and then a round was fired," Drew had said.
After shots were fired, a school employee came into the classroom and restrained the child until police arrived, Drew said.
On Monday, the chief called the investigation into the shooting "unprecedented." He said the gun was taken from the child's home. The boy's mother had legally purchased the gun, Drew said.
After the shooting, Drew said, police consulted with various agencies including the Commonwealth's Attorney's Office, and services for children's welfare. The boy was transported to a hospital and evaluated, Drew said.
A court-ordered temporary detention order was placed on the child who is "currently receiving treatment at a medical facility," Drew said. The investigation remains ongoing, he said.
Whether the boy's parents will be charged in the shooting will be determined in consultation with the Commonwealth's Attorney's Office, Drew said.
David Riedman, the founder of the K-12 School Shooting Database that tracks U.S. shootings on school grounds dating to 1970, said shootings by a child on a campus are extremely rare.
"This is the 17th shooting by someone under 10 years of age in a school. It's rare for a 6-year-old to pull the trigger," he said.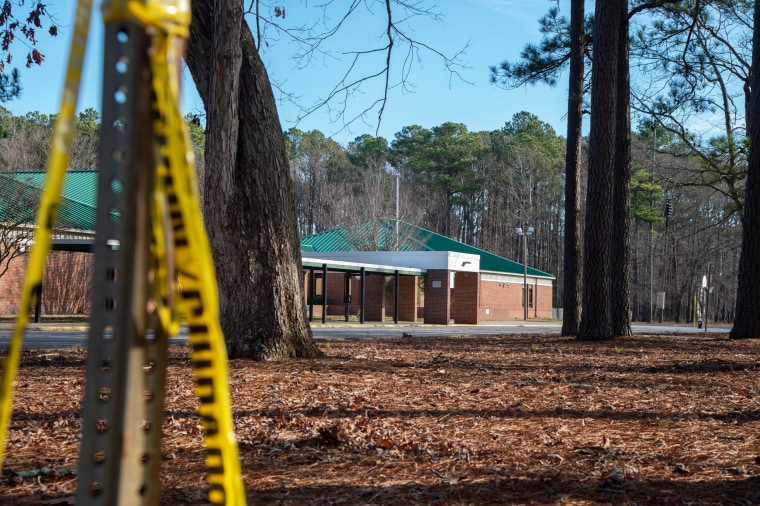 Riedman added the case was very similar to when a 6-year-old fatally shot a classmate at a Michigan school in 2000. In that case, the student killed Kayla Rolland as a teacher was lining up children in a hallway for a trip to the library.
Shootings involving children are entirely preventable, he said.
"This is a tragic situation because it's extraordinarily preventable," Riedman said. "A young student cannot purchase their own gun, which means they have to seek it from an adult. This was a gun that this student could not get on their own and if an adult had properly secured it, the shooting would have never happened."
Since 1970, more than 200 employees have been shot on school properties, according to the database.
That includes 167 teachers, 44 principals or assistant principals, 59 other school staffers and 18 school bus drivers.
Police, city and school district officials had not publicly named Zwerner as the teacher who was wounded prior to Monday.
James Madison University identified the wounded teacher as Abby Zwerner, one of its graduates.
JMU President Jonathan R. Alger said in a statement that the campus, nearly 200 miles northwest of Newport News, was "deeply saddened by the reported tragic shooting of JMU alumna Abby Zwerner."
Police said in a statement that Drew met with her and her family Saturday morning.
Both the police department and Riverside Regional Medical Center, where the teacher was recovering, said Saturday that she had been stabilized.
"She has improved," police said in the statement. "Because of the ongoing nature of the investigation, we will not be releasing any further information at this time."
The 6-year-old student was not identified because of his age.
Richneck was closed to students this week, officials said.
"I'm in awe, and I'm in shock, and I'm disheartened," George Parker III, superintendent of Newport News Public Schools, said at the media briefing last week.
During Monday's news conference, Parker said he had a virtual meeting with teachers to get their input on security measures in the district and planned to hold a community town hall.
"In no way do I believe that we were fully prepared for a 6-year-old student to bring a gun to school … and shoot his teacher," he said. "There is a lot to learn here and a lot to unpack."
James J. Fedderman, president of the Virginia Education Association, the union that represents many public school teachers in the state, said in a statement the shooting is "yet another example of senseless violence affecting our public schools."
Before Friday's incident, shootings at two other schools within the Newport News Public Schools system had shaken the community.
In September 2021, a 16-year-old fired several shots in a busy hallway in Heritage High School during lunchtime, injuring two 17-year-olds, NBC affiliate WAVY of Portsmouth, Virginia, reported.
The shooter was sentenced to 10 years in prison, according to the station.
Less than two months later, Demari Batten, 18, fatally shot Justice Dunham, 17, in the parking lot of Menchville High School after a football game against Woodside High School, also in the same school system, according to WAVY.
Newport News Public Schools, which has 26,500 students, has three early childhood centers, 24 elementary schools, seven middle schools and five high schools, according to the district's website.