Welcome to Thomas Insights — every day, we publish the latest news and analysis to keep our readers up to date on what's happening in industry. Sign up here to get the day's top stories delivered straight to your inbox.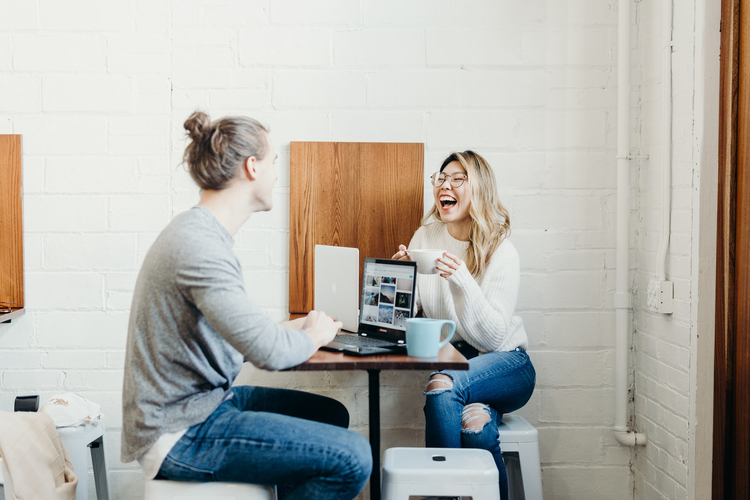 Millennials have taken the lead as the dominant generation in the workforce — and according to Deloitte, they are on track to reach 75% of the global workforce by 2025. Gen Z is also rising rapidly; the World Economic Forum estimates this generation will account for roughly a quarter of the workforce within that same period. While baby boomers and Generation X will still be in the picture, this shift is part of the natural order of things as younger generations mature and as older generations inch closer to retirement.
This transition is also important because it is the first time that digital natives (millennials and Gen Z) dominate the workforce. They've grown up with a wide range of technological innovations, including computers and the internet, and their inherent familiarity with technology makes them eager for enhanced digital solutions.
Legacy technologies have been unable to fulfill those expectations, which is especially problematic for the manufacturing industry. A separate Deloitte report found that more than one-third (36%) of U.S. manufacturing executives feel that it is harder to find the right talent now than it was just four years ago. Deloitte also estimates that there could be 2.1 million unfilled manufacturing jobs by 2030 in the United States alone.
Given these challenges, manufacturing leaders are now looking to deepen their usage of enterprise resource planning (ERP) and other solutions as they seek to balance the technology serving their workforce. This is a critical development, especially as the industry strives to appeal to younger and future generations of workers while minimizing any skills gaps as older, more seasoned employees retire.
What Digital Natives Want and Expect — and How to Give It to Them
Digital natives know what they want — they have come into the workforce expecting an experience that is as smart as their phones, as intuitive as their apps, and as engaging as any modern user experience (UX). More than a decade ago, a 2011 report by PwC showed that more than half (59%) of millennials think that state-of-the-art technology is an important consideration when looking for a job. Most (78%) feel they are more effective at work when given access to their preferred technologies, while many (65%) say they are held back by outdated, rigid work styles.
As talent shortages continue amid a rising workforce population, today's manufacturers are wise to take note of these statistics. According to The Bureau of Labor Statistics, the manufacturing industry has surpassed pre-pandemic worker numbers. Spurred by a hefty rise in new hires, manufacturers must now turn to talent development and retention as a key growth strategy.
The influx of new employees highlights one of the key generational divides facing organizations all over the world. Because they are digital natives, millennials and Gen Z have an instinctive understanding of technology and feel comfortable with it. They presume technology will make information quick to access.  
Fifteen years ago, digital natives may have simply wanted a computer with fast internet. Today they assume they'll be given mobile access to the latest technology in an environment that's easy to use and navigate. Digital collaboration has become the norm with tools like Microsoft Teams, which has more than 270 million users, and Zoom, which has attracted more than 300 million daily meeting participants.
In addition to fulfilling the wants and needs of digital natives, manufacturers will also have to consider the necessity to upskill or reskill current or future generations. Many are already beginning to do this, but there is room to improve. Nearly three-quarters (74%) of industrial managers believe that reskilling is important, but most aren't actually ready to put this into practice.
When companies invest in upskilling and reskilling efforts, they are providing employees with future opportunities to grow. For younger generations, digital training courses and programs can help new users evolve and strengthen their abilities.
The way in which people learn is important — millennials tend to prefer to learn by doing and may conduct extensive research to elevate their potential. In fact, a ManpowerGroup report shows that almost all millennials (93%) believe that ongoing skills development is an important part of their future careers.
Manufacturers can do their part by taking advantage of new technology in ERP systems, which allows employees to share information, and training new hires with best practices and skills to promote a stronger team. With continued ease of use and platform familiarity, new hires will be able to grow quickly and learn in meaningful ways. Onboarding new employees in a business that may rely heavily on tribal knowledge or independent software systems can be complicated. Training and adoption are much easier with one system used to train and host critical information. As a result, teams can get things done more efficiently and accurately.
Technological improvements to automation can help manufacturers further appeal to those looking to make an instant impact. Automation helps by removing the need for manual work that may leave employees unfulfilled. When workers have more time to make a bigger impact, their fulfillment and engagement will grow. The collaborative and fulfilling advantages of new solutions resist siloed and stagnant practices.
A Proactive Approach to Hire the Best People
With the right technologies in place, manufacturers can attract the next generation of talent while mitigating any skills gaps that may occur during this generational transition. This is essential not only today but, in the future as well, especially when millions of manufacturing jobs may go unfilled over the next several years.
Manufacturers cannot afford to wait and see what happens — they should instead take a proactive approach to the technologies they deploy. This, in turn, will empower them to more effectively hire the best people.  
Image Credit: Photo by Brooke Cagle on Unsplash
More from Career & Workforce