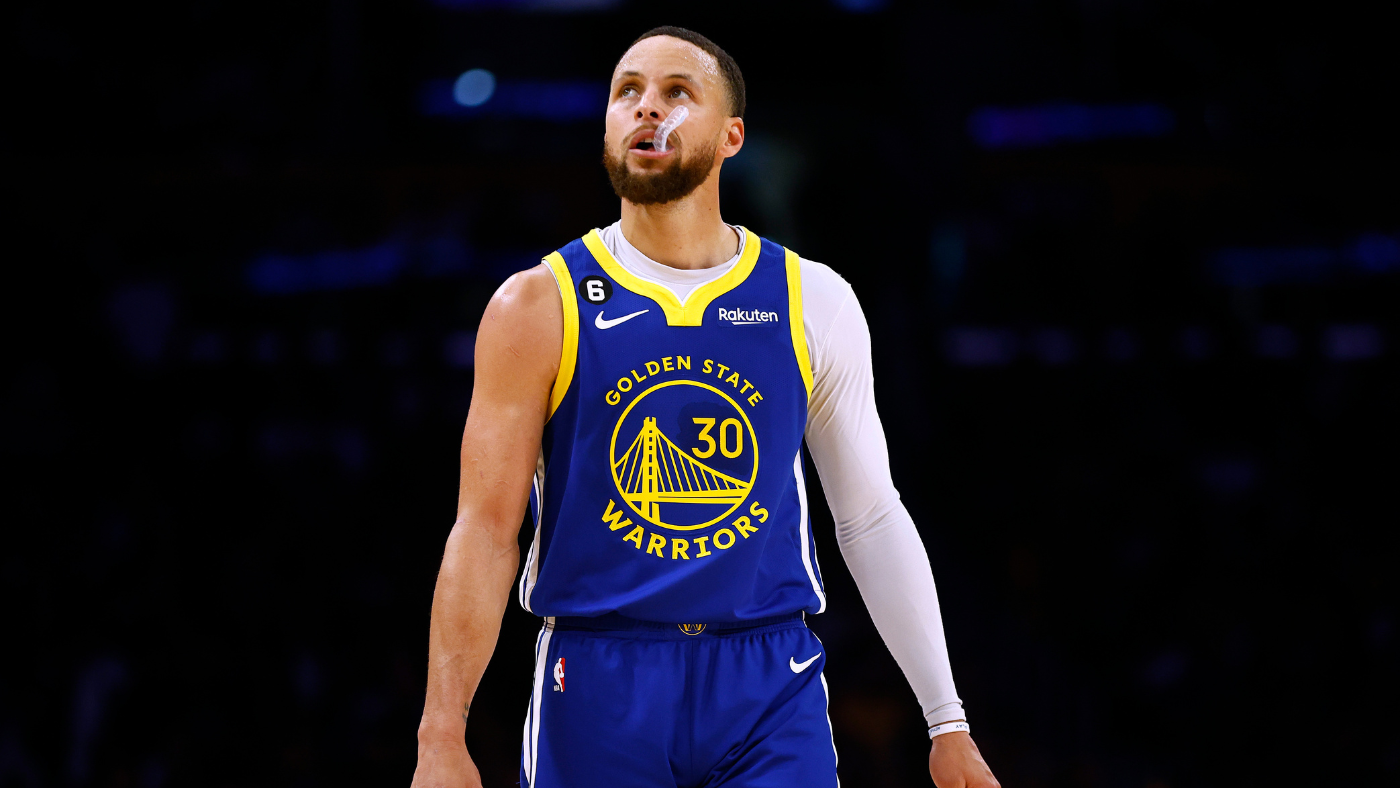 Through three games in last year's Finals, the Boston Celtics looked like a better team than the Warriors. They led the series 2-1 after a sort of "feel out" win in Game 1 and a dominant showing in Game 3, with Golden State's decisive Game 2 victory sandwiched between. 
This Lakers series has gone pretty much identically. Game 1, which the Warriors appeared in control of for a good portion, same as Game 1 in last year's Finals, goes to the Lakers. Warriors take Game 2 in convincing fashion before the Lakers come right back and dominate Game 3. 
So here we are, yet again, in what is basically a must-win Game 4 for the Warriors. We all know what Steph Curry did in Game 4 against Boston, scoring 43 points to steal the soul of a Celtics team that had, to that stolen home-court advantage. Boston never won again. 
Can Curry and the Warriors pull off something similar against the Lakers on Monday night? They better. They are not coming back from a 3-1 deficit. Anthony Davis presents way too many matchup issues to expect three straight wins with their back against the wall, even if two of them would be at home. 
This isn't unfamiliar territory for the Warriors even in this postseason. They were down 2-0 to the Kings in the first round and faced what was essentially a must-win Game 3 without Draymond Green. They rolled. I'm here to tell you the Kings looked and felt like the better team for a good portion of that series, but the Warriors pedigreed their way to a Game 7, where Steve Kerr pulled the Curry card. 
Kerr had to pull the same Curry card earlier against the Lakers, going to an almost exclusive pick-and-roll attack in Game 2. It worked. But the Lakers adjusted in Game 3, and now Kerr needs to answer in Game 4 to give Curry the space, and matchups, he needs to have the big game the Warriors need. 
I have suggested starting Jordan Poole. I cringe as I say it. But I think it's necessary to force Davis back onto Draymond and into the Curry actions. Whatever move Kerr makes, it has to be the right one. This is familiar territory, but it doesn't make it any less daunting against a bigger, more physical Lakers team that has probably the biggest matchup problem the Warriors stand to face in these entire playoffs in Davis. He keeps the Warriors out of the paint on one end, and is too big for Green, and too fast for Kevon Looney, on the other. 
That said, the Lakers don't have anyone who can credibly guard Curry, either. It's all about putting him in position to exploit his advantages. If Kerr doesn't figure out how to do that, Curry will have to figure it out for himself on the fly. He did it last year in the Finals. He did it against Sacramento. He's done it countless times through his postseason career. He'll need to do it again on Monday, not necessarily as a scorer, but as the dominant force on the court if the Warriors intend to tie this series up and swing the momentum back in their favor.