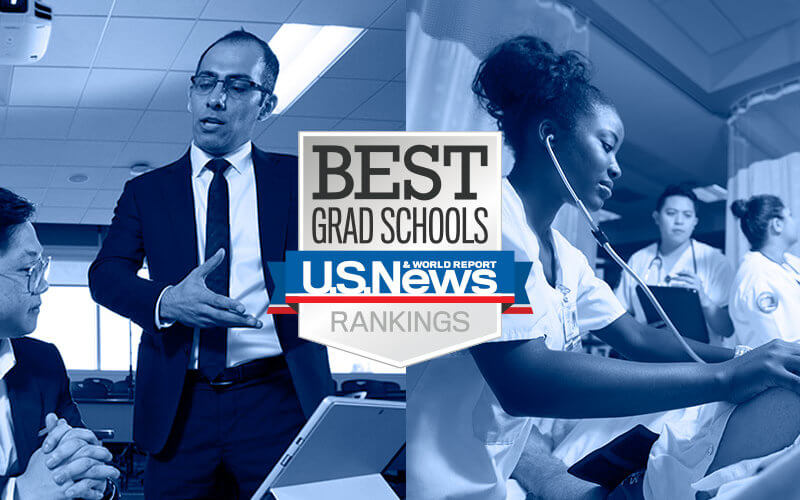 Cal State Fullerton's master's degree programs in business and nursing are among the state's best in their respective fields, according to U.S. News & World Report's 2023-24 Best Graduate School rankings. The university's nursing master's degree program ranks eighth in California and No. 70 in the nation. This year's rankings included over 180 programs from California and more than 2,000 programs nationwide. 
The university's part-time MBA program ranks 14th in California and No. 125 in the nation. It is one of only two California State University campuses listed in the top 15. The part-time MBA program ranking evaluated over 200 programs in California and more than 2,000 nationwide. 
U.S. News & World Report's Best Graduate School ranking methodology includes in-depth evaluations of four academic disciplines, using a variety of statistical data as well as surveys of academic peers.
The College of Health and Human Development offers a Master of Science degree in nursing with concentrations in nurse educator, nursing leadership, school nursing and women's health care. The College of Business and Economics offers part-time Master of Business Administration programs in accounting, information systems & decision sciences, finance, management and marketing.