'The Woman in the House Across the Street from the Girl in the Window' review: Kristen Bell dials 'S' for 'silly' in Netflix series spoof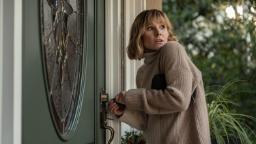 Besides making heading authors definitely bonkers, the title is clearly meant to stimulate ideas of the rightfully derided film "The Woman in the Window" (itself a "Rear Window" tribute), and any variety of other comparable thrillers, a la "The Girl on the Train."
The standard conceit is that Bell's Anna, still dealing with the terrible loss of her kid and death of her marital relationship, discovers alleviation gulping down white wine and gazing out her rural window, up until the arrival of an appealing next-door neighbor ("Da VInci's Demons" star Tom Riley) with a young child starts to shake her out of her stupor.
Anna's awkward flirtation with the person ends up being much more uncomfortable when she sees his model-pretty, flight-attendant sweetheart (Shelley Hennig), up until Anna witnesses what sure appears like a ruthless murder — unless, naturally, she in some way drunkenly hallucinated the entire thing.
Bell hence signs up with a long line of lead characters who can't totally trust their own senses, while her efforts to encourage the cops, pals and her ex-husband (Michael Ealy) that something occurred mainly fall on deaf ears. Rather, her alarms provoke more issue about whether she may be losing her grip on truth.
Produced by Bell and Will Ferrell along with series developers Rachel Ramras, Hugh Davidson and Larry Dorf (whose credits consist of the saucy Grownup Swim animated satire "Mike Tyson Mysteries"), the series does a fairly great job teasing out the secret and suspects however starts to operate on fumes prior to the 8 episodes are over.
That's an inescapable obstacle when attempting to all at once spoof the category and tease out a real secret over this episodic format, however it needs a more fragile touch than the program regularly shows.
Thanks to Bell, "The Woman in the House" (and so on., and so on.) is a bit more pleasurable than simply drinking white wine and idly surveilling one's next-door neighbors. Simply insufficient to create much interest about the possibility of boarding this train once again.
"The Woman in the House Across the Street from the Girl in the Window" premieres Jan. 28 on Netflix.
Jobber Wiki author Frank Long contributed to this report.