'The Forever Prisoner' review: Alex Gibney's HBO documentary explores how the US compromised its values after Sept. 11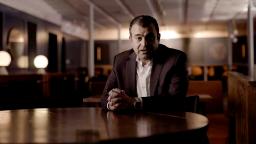 Gibney (who once again tells the movie) handles to speak with numerous essential gamers in the counter-terrorism battle, carefully recording the level to which the federal government jeopardized recognized guardrails in the name of security and security.
Lawrence Wilkerson, Colin Powell's previous chief of personnel, states the spectacular nature of the Sept. 11 attacks "made us stupid." The dominating belief, the movie notes, was that all bets were off in dealing with the criminals, who by virtue of their actions "had opted out of the human race."
Gibney competes the terrorists had hence efficiently provoked the United States federal government "to abandon the principles of democracy that we claim to live by." The nature of how those concepts were bent fell straight on Zubaydah, the very first detainee subjected to what were bureaucratically called Boosted Interrogation Strategies.
Although previous FBI representative Ali Soufan suggests that more standard interrogation approaches started to flourish in breaking down Zubaydah's resistance, the program advanced with more ruthless approaches. (Gibney
took legal action against the CIA
to un-redact parts of Soufan's book "The Black Banners: How Torture Derailed the War on Terror after 9/11," which he had actually formerly been not able to openly talk about.)
"Forever Prisoners" provides in-depth descriptions of waterboarding sessions and consists of an interview with CIA specialist James Mitchell concerning such practices. Although some authorities have actually challenged characterization of the policy shift as permitting abuse, the documentary highlights misgivings about it at the time, with Jose Rodriguez, the previous director of CIA's Counterterrorism Center, informing subordinates, "Do not put your legal concerns in writing. Not helpful."
The damning discoveries discovered in the Senate Intelligence Committee report on the program, likewise dramatized in the motion picture "The Report," highlighted the federal government's actions. Two decades later, Zubaydah remains incarcerated at Guantanamo Bay, prompting Gibney — whose recent HBO documentaries include "The Crime of the Century" and "Agents of Chaos" — to ask, "How can we imprison a man, without charge, for the rest of his life?"
In that and other ways, "The Forever Prisoner" asks the right questions regarding not just Zubaydah but the broader prosecution of the war against terrorism. As the film makes clear, it's the answers that have actually shown evasive.
"The Forever Prisoner" premieres Dec. 6 at 10 p.m. ET on HBO, which, like CNN, is a unit of WarnerMedia.
Jobber Wiki author Frank Long contributed to this report.