PlayStation has confirmed that the latest entry in the SteamWorld franchise is coming to PS4 and PS5.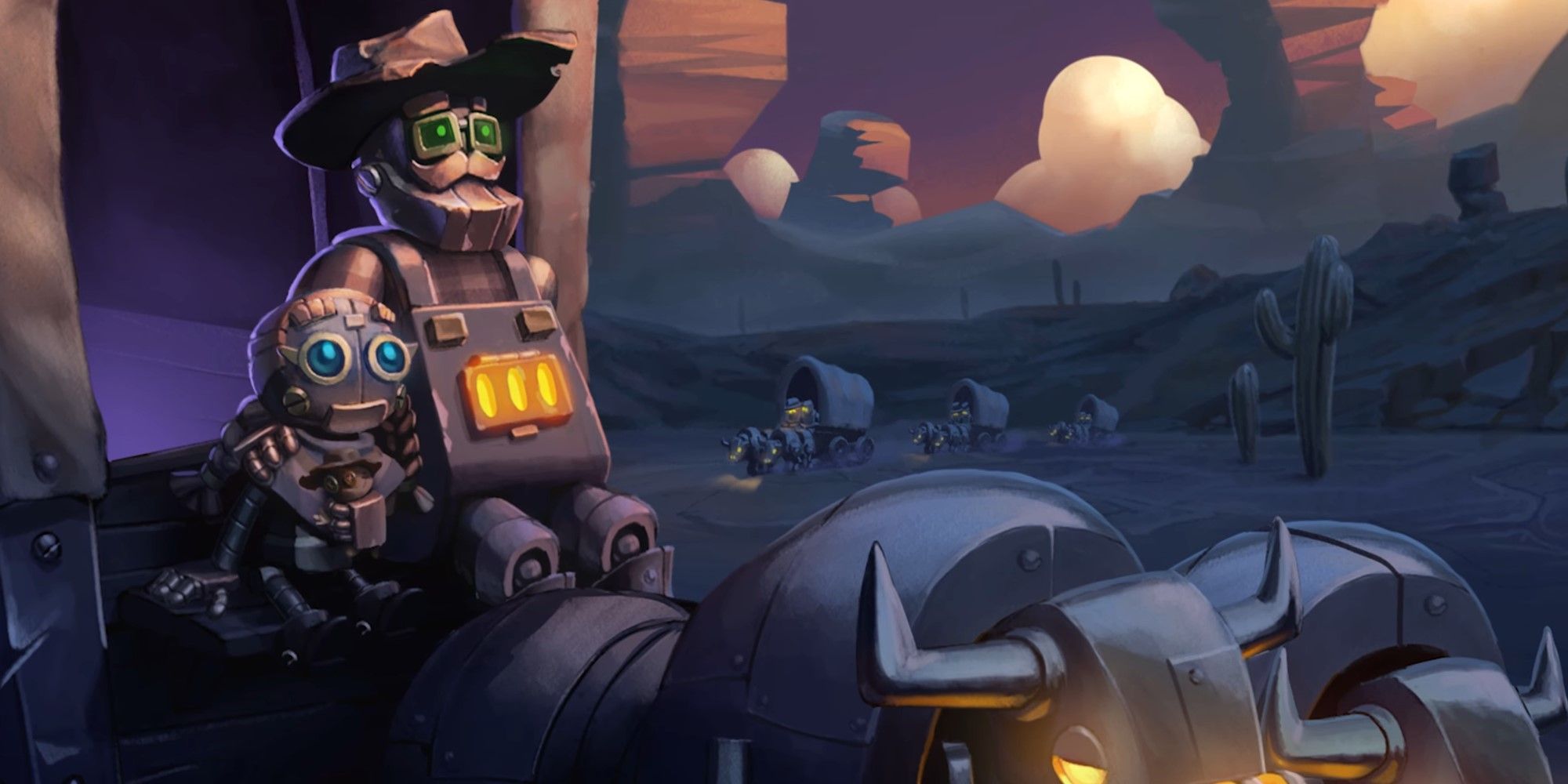 PlayStation has announced that the next entry in the SteamWorld franchise, SteamWorld Build, is coming to PlayStation 4 and PlayStation 5 later this year.
Published by Sweden-based studio Thunderful Games, the SteamWorld series began with SteamWorld Tower Defense, launched in 2010 on the Nintendo DSi. The strategy game was followed by four titles spanning different genres: SteamWorld Dig, SteamWorld Heist, SteamWorld Dig 2, and SteamWorld Quest: Hand of Gilgamech.
Released in 2013, metroidvania SteamWorld Dig was critically acclaimed for its gameplay mechanics and made it onto several lists for top games of the year. SteamWorld Build will be the sixth title in the franchise and the first to be a management simulator.
RELATED: PlayStation Will Reportedly Announce Some 3rd-Party Projects Very Soon
PlayStation shared the announcement trailer for SteamWorld Build on social media. The trailer opens with a scene of steamfolk settlers traveling in a caravan and approaching a mineshaft. Afterwards, PC footage of the game showcases the development of a mining town in the desert. Players can place and upgrade various buildings, like residences and ranches, gradually transforming the barren land into a sprawling city with a bustling community.
In SteamWorld Build, construction and development also take place below ground. The trailer shows steam bots entering the mine and gathering resources. Using those resources, players can build areas in the mine like the Prospector Quarters. Glowing green creatures also dwell in the mine and can attack the steam folk. Players can deploy units and use technology to defeat the creatures and defend their mines.
The official Thunderful website reveals more details about what players can expect from its next game. SteamWorld Build will have five unique maps filled with secrets for players to discover. To suit different playstyles, SteamWorld Build allows players to choose from three difficulty levels. The website also includes 10 screenshots from the game.
Thunderful has not yet announced a release date for SteamWorld Build. Aside from PlayStation consoles, the city builder is also coming to PC, Nintendo Switch, Xbox One, and Xbox Series X|S. In the meantime, players can wishlist the upcoming title or play the demo on Steam and the Epic Games Store.
NEXT: PlayStation VR 2 Launch Titles Line-Up Revealed By Sony