'Resident Alien' review: Alan Tudyk stars as an E.T. who can't go home in new Syfy series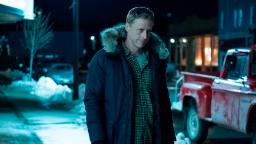 The only small cautionary note is that in spite of the broad nature of the funny — Tudyk's awkwardness falls someplace in between "Starman" and the masquerading aliens in the motion picture "Galaxy Quest" — the sometimes-raunchy product isn't for young kids, who otherwise would most likely enjoy it. Older ones, by contrast, may recognize with this unusual visitor's unknown physical experiences, which approximate a belated brush with adolescence.
Tudyk's "Harry" has actually concerned Earth on a secret objective, however his ship crashed, and he lost his valuable freight. He hides near the town of Perseverance, Colorado, as he tries to find the gadget that will enable him to meet his goal — an E.T. who can't go house, and one who's quite irritable about the entire scenario.
More making complex matters, Harry has actually accidentally occupied the body of a physician and is looked for by regional authorities to assist analyze a body after what seems an uncommon murder.
The secret forces Harry to connect with individuals, something he has actually mainly prevented for months while teaching himself to talk by enjoying "Law & Order" reruns. Naturally, the police officer program does not truly assist with his terrible, explosive laugh, or little things like how to consume a hotdog and his very first brush with alcohol.
When in the area, other headaches emerge, the most vexing being a regional kid (Judah Prehn) who — in something of a fluke — can in fact see Harry in his alien guise where other people can't. The alien's very first idea, naturally, is to eliminate him, although letting everybody believe the young boy's nuts — including his moms and dads — may get the job done simply as well.
Possibly much more annoyingly, Harry in fact starts to feel a degree of fondness for a few of the townsfolk, particularly Asta (Sara Tomko), a nurse at the regional center. Being a physician, he's likewise viewed as strangely qualified, bachelor-wise, in spite of his fondness for utilizing unrefined slang at improper times, such as when he's talking about medical conditions.
Adjusted by "Family Guy" author Chris Sheridan, "Resident Alien" has the wacky qualities of a live-action animation, profiting from Tudyk's strangely charming efficiency, that makes you root for Harry even with his periodic bloodthirsty propensities. The star's narration skills (from animated series to the robotic in "Rogue One: A Star Wars Story") serve him, and the product, rather well.
There's likewise a touch of "Northern Exposure" in the lineup of small-town eccentrics, that makes it a little simpler for Harry to conceal in plain sight. Contributing to the intrigue, later on episodes present characters examining the alien hazard, among them played by "The Terminator's" Linda Hamilton.
Offered the weaves, there's constantly the danger that "Resident Alien" might start to tire its facility; still, if the authors can sustain the imaginative orbit developed by its opening batch of episodes, it appears like the sort of series that might extend its stay forever.
"Resident Alien" premieres January 27 at 10 p.m. ET on Syfy.
Jobber Wiki author Frank Long contributed to this report.