The EA UFC Sports is known to every MMA fan as it's one of the most played combat sports games. It's been two years since the game came out, but fans still love it. However, there was an MMA game, Bellator MMA Onslaught, that many have forgotten.
ADVERTISEMENT
Article continues below this ad
Ultimate Fighting Championship is one of the most-followed Mixed Martial Arts sports out there. However, there are other MMA sports around the globe. Bellator Fighting Championship is one of those MMA events.
ADVERTISEMENT
Article continues below this ad
Moreover, the Bellator Fighting Championship also had a video game developed by 345 Games in 2012. It was initially released on PlayStation 3, but now this fighting sports game is mostly available on Xbox 360. The game didn't get as much popularity as the UFC games, most possibly because the original tournament's popularity is inferior to UFC.
Was Bellator MMA Onslaught good?
This 2012 fighting sports video game got lost in time. Possibly, no one even remembers this game's existence. However, was this game bad, or did it just fail to get fans' attention? This game was a very hopeful project by 345 Games, a game-developing company under the Viacom Entertainment Group, which also aired the program.
The game used arcade-fighting style game mechanics and was visually appealing if we were talking about the game graphics in 2012. The game had a tournament style similar to the original event. In Bellator, tournaments are held to select the fighters for the championship rather than promoters choosing the fighters.
ADVERTISEMENT
Article continues below this ad
The developers studied real-life MMA fighters to create the game and make the moves look as realistic as possible. Further, the game was so fluid that it was hard to notice a lag in this 2012 video game.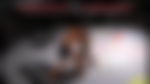 MMA fanatics know how hard the combat sport can be, as there is so much technicality. But, the developers tried their best to keep the game simple to understand. So even a new MMA fan or someone with zero knowledge about the game can enjoy it.
ADVERTISEMENT
Article continues below this ad
WATCH THIS STORY: Ranking The Best GTA Titles of All Time
Bellator MMA Onslaught didn't become a colossal hit, but whoever played this game praised the fluid mechanics of the game. If it was a UFC video game, it could have become a major hit as a sport fighting game. Have you tried the Bellator MMA Onslaught? Share your opinions with us in the comments.