When it comes to exclusives, Nintendo and Sony both have an amazing library of games. These two gaming juggernauts didn't abandon their single-player narratives in the multiplayer trend of the contemporary scene. This resulted in an award-winning masterclass selection of exclusive titles in both of the systems. 
ADVERTISEMENT
Article continues below this ad
In the history of gaming, Nintendo has some of the most influential exclusives, such as Mario, Zelda, Metroid, Pokemon, and more. But Sony is no way behind Nintendo, as the PlayStation has some of the most critically acclaimed and revolutionary exclusives such as God of War, Uncharted, Horizon, Dark Souls, The Last of Us, and many others. 
ADVERTISEMENT
Article continues below this ad
In the race of exclusives, these two giants have the upper hand over most of the other competitors. But as time passed, PlayStation started experimenting on the PC, as some of the exclusives are now available for the Mac and Windows. But Nintendo is very very tight in that aspect. Their games aren't available anywhere other than the native consoles.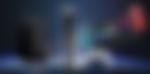 But this may change in the future as one of the Switch exclusives will finally make its way to the PlayStation Console. "Loopers" is a Japanese visual novel that was released back in 2021 on the PC, which was later ported to Nintendo Switch. Nintendo Switch was the only console platform for the Loopers, but it will change as the game will soon be released on the PlayStation 4.
What is Loopers? The Switch exclusive that will make its way to PlayStation 4?
Loopers is a Japanese science fiction visual novel developed by Key, a brand of Visual Arts. It has a deep and moving plot, written by Ryukishi07 with stunning visuals from Kei Mochizuki. According to the game description, it lets the players "Follow an ensemble of young people as they try to escape a world in which they relive August 1st over and over again. Enjoy a visual novel so full of friendship, love, madness, laughs, and emotion that it'll leave you breathless!"
DIVE DEEPER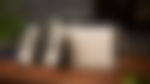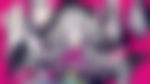 ADVERTISEMENT
Article continues below this ad
As reported by Comicbook, the game will be available worldwide on the PlayStation 4 console on February 16, 2023. Loopers was first released in 2021, in Japan. Initially, it was only available on the PC, but on June 2022 it was ported to Nintendo Switch. And next year it will finally receive a port on the PS4 console.  
Best games on Nintendo and PlayStation
To get you started, here are some of the best games that these consoles have to offer: 
ADVERTISEMENT
Article continues below this ad
Sekiro: Shadows Die Twice 

Inside

Persona 5 Royal 

Death Stranding

Assassin's Creed Odyssey 

Rocket League

Undertale

Animal Crossing: New Horizons 

Marvel's Spider-Man

Nier: Automata

Horizon Zero Dawn 

The Last of Us Part II

Super Mario Odyssey

Control  

Red Dead Redemption II

The Legend of Zelda: Breath of the Wild

God of War

The Witcher 3: Wild Hunt
WATCH THIS STORY: Ranking The Highest Selling Nintendo Games of All Time