Nintendo highlights some of the biggest games coming to the Nintendo Switch in 2023 that have been announced so far.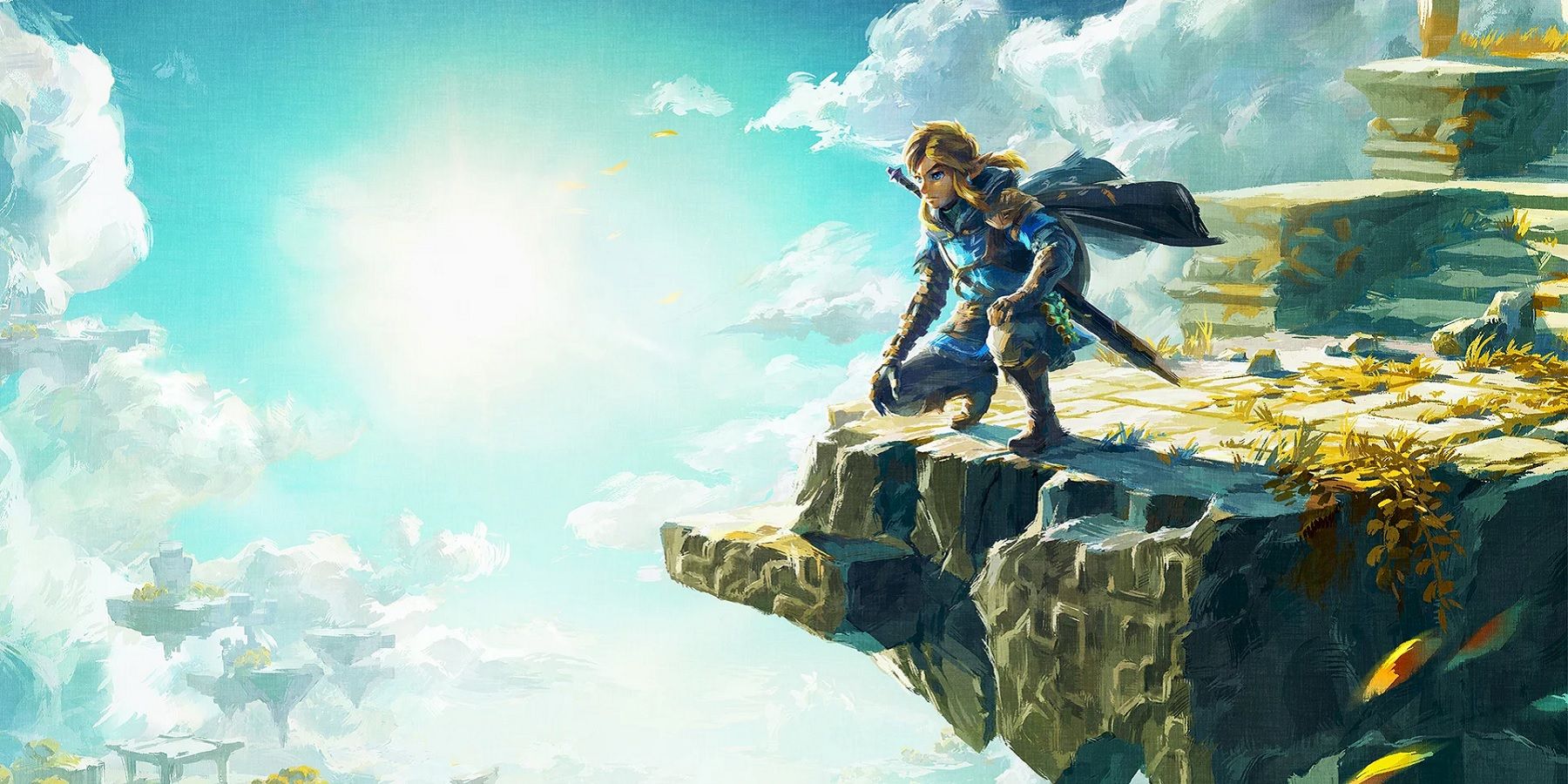 Nintendo recently published a post highlighting some of the big Nintendo Switch games announced for 2023 so far, particularly focused on titles releasing in the first half of 2023. Similar to its competition, Nintendo has yet to reveal much of its plans for the second half of 2023, but more information on that front should come to light later in the year.
While Nintendo's full slate of new games for 2023 is still a mystery, the company does have plenty of titles that have been announced for its home console/handheld hybrid. This includes third-party, multi-platform releases, as well as first-party exclusive games. Assuming all the games announced for the Switch in 2023 meet their release dates, this year should be absolutely massive for the platform.
RELATED: Super Nintendo World Site Crashes as Preview Reservations Open
Nintendo UK recently decided to highlight the games that are coming to the Switch in 2023, first focusing on the titles with confirmed release dates. This includes Persona 3 Portable and Persona 4 Golden, which are scheduled to launch on January 19, as well as tactical RPG Fire Emblem Engage. The Fire Emblem Engage release date is January 20, so RPG fans on the Switch will be kept plenty busy in January.
Nintendo Switch Games Releasing in 2023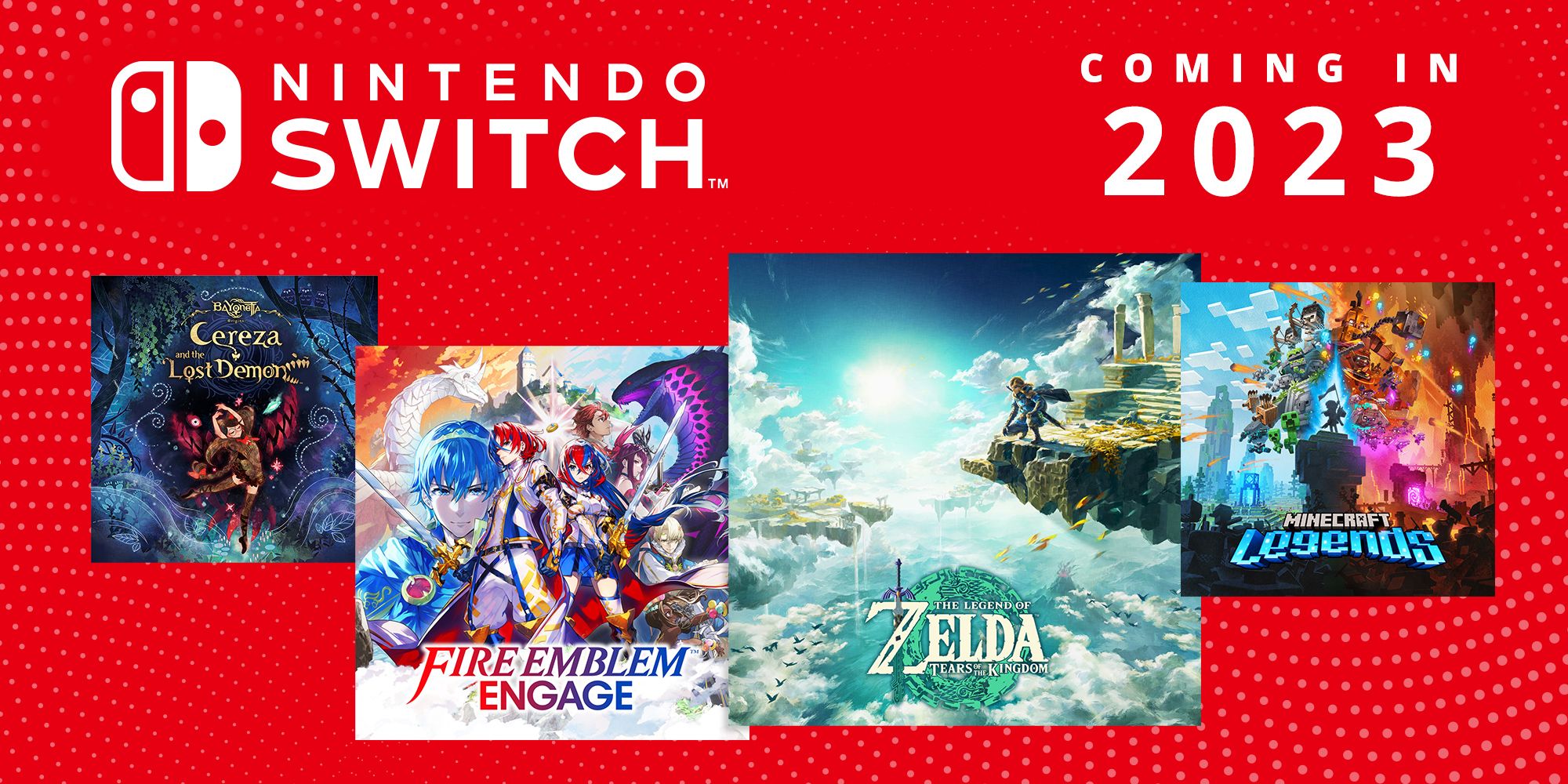 Persona 3 Portable – January 19
Persona 4 Golden – January 19
Fire Emblem Engage – January 20
Kirby's Return to Dream Land Deluxe – February 24
Octopath Traveler 2 – February 24
Bayonetta Origins: Cereza and the Lost Demon – March 17
The Legend of Zelda: Tears of the Kingdom – May 12
Master Detective Archives: RAIN CODE – Spring 2023
Disney Illusion Island – TBA 2023
Minecraft Legends – TBA 2023
Pikmin 4 – TBA 2023
Then in February, Nintendo Switch gamers can look forward to Kirby's Dream Land Deluxe on February 24, which is launching alongside Octopath Traveler 2. Octopath Traveler 2 may not be a timed Switch exclusive like its predecessor, but it should still prove to be one of the bigger Switch game releases for the first half of 2023.
The specific release dates taper off at that point, with Bayonetta Origins: Cereza and the Lost Demon coming March 17 and The Legend of Zelda: Tears of the Kingdom boasting a May 12 release date. The Legend of Zelda: Tears of the Kingdom has potential to not just be one of the biggest new Switch releases of the year, but one of the biggest video game releases of all time, so that should prove to be an especially exciting day for Switch owners.
Nintendo also highlighted some other games coming to Switch this year, including Master Detective Archives: RAIN CODE, the Rayman Legends-like Disney Illusion Island, Minecraft Legends, and Pikmin 4, which is expected to release in the second half of the year. This is not a comprehensive list of all the Nintendo Switch games release in 2023 (Hogwarts Legacy isn't even mentioned), but it should still give Switch gamers plenty of games to be excited about this year.
MORE: Remembering the NES' Launch Titles
Source: Nintendo UK