New 'Stranger Things' season 4 teaser is Eleven-out-of-ten creepy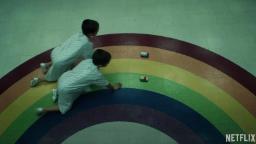 That is what we can collect, anyhow, from a brand-new teaser trailer launched on Thursday.
In a weird one-minute clip, audiences are required to an organization in which a lot of kids with shaved heads — who provide us strong Eleven circa season 1 vibes — play parlor game and participate in other brain-exercising activities.
Then, Dr. Brenner (Matthew Modine) can be heard speaking with the kids and being dealt with as "Papa."
He continues to inform them that he has "something very special planned" for them prior to asking, "Eleven, are you listening?"
Obviously, she is. Therefore are we. In truth, you are ensured the attention of our ears and eyes when "Stranger Things" season 4 debuts.
No best date has actually been revealed yet.
Jobber Wiki author Frank Long contributed to this report.