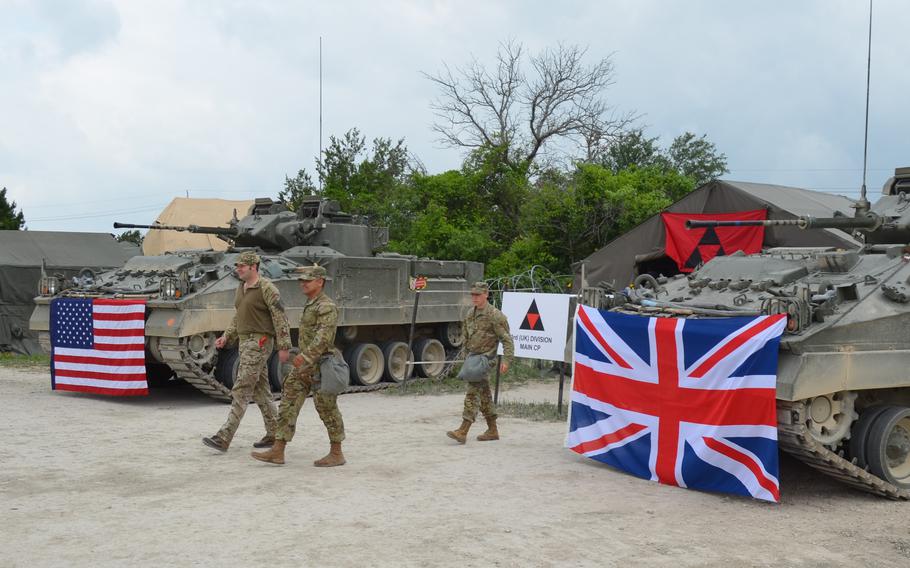 FORT HOOD, Texas — Thousands of American and foreign troops are spread across the training ranges of Fort Hood this month to test their ability to work together and share information to combat a large enemy force.
Gen. James McConville, the Army chief of staff, traveled to the central Texas Army base Thursday to observe the training, which is meant to prepare armored units to deploy and oversee several divisions in combat against a near-peer enemy. It tested the commanders of III Corps, the 1st Cavalry Division and foreign partners to establish headquarters and link communication to lead combat in a simulated environment.
The most recent deployments of III Corps had it leading the multination operations against the Islamic State terrorist group, and this month's exercise again emphasized the need for the U.S. Army and its allies to be able to operate together. Troops from the United Kingdom, Germany, Italy and France could be seen moving about tents and facilities Thursday at the Texas post, which was transformed into a combat operation headquarters tasked with commanding the simulated combat.
"These are very complex operations," McConville said after visiting British troops of the U.K.'s 3rd Division, which had established itself at an old training village on one of Fort Hood's vast ranges.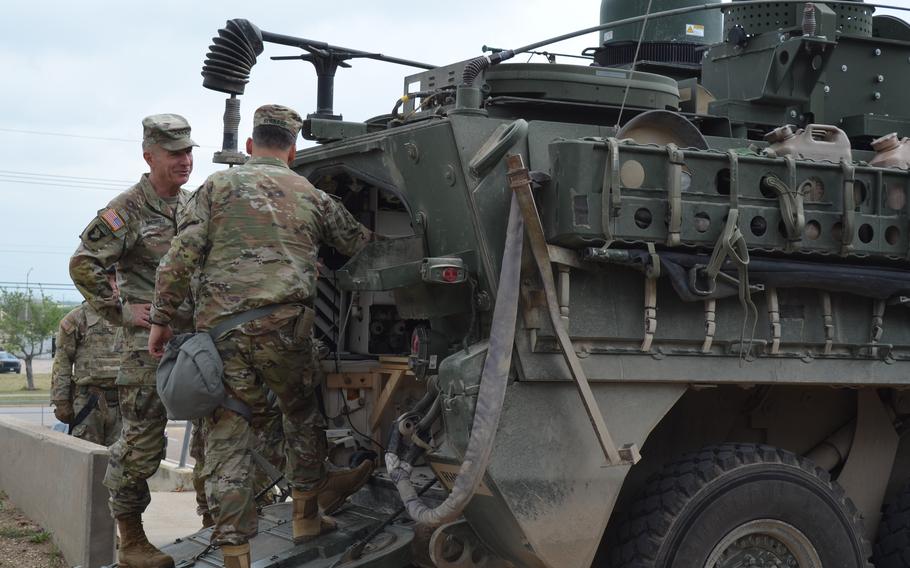 "We spent the last 20-plus years doing counterinsurgency, counterterrorism and irregular warfare. We're at an inflection point, and we believe the next battle, and that was seen unfold in Ukraine, is going to be large-scale combat operations."
The British division sent about 1,500 soldiers and 400 vehicles to participate, as well as its commander, Maj. Gen. James Martin.
"In the U.K., we believe we're never going to go into a large-scale, high-intensity conflict again without allies or partners," Martin said. "I think events since Feb. 24 of last year have shown that state-on-state conflict is still a very real possibility and a threat and, as we see at the moment, is destabilizing Europe."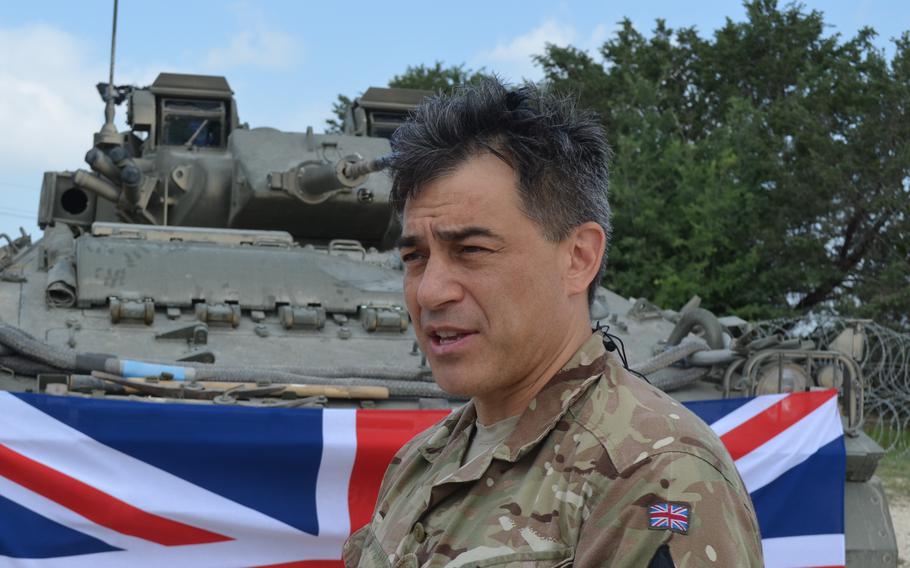 The international exercise came on the heels of the arrest last week of a National Guard airman who is charged with posting top secret Defense Department documents online that included some about the war in Ukraine. The documents included sensitive information about the U.S. and its allies, and raised concerns about how Airman 1st Class Jack Teixeira, a 21-year-old low-level IT specialist, could have accessed the files. The leak went undetected for months.
McConville said the foreign officers whom he spoke with did not raise concerns to him about the document leak.
"We're very concerned about any security breaches, but we have very strong relationships with our allies and partners, and we work together all the time," McConville said. "That's why an exercise like this is so important."
Martin said the incident did not waiver his confidence in his U.S. military partners.
"We all know things only move, when you're talking about allies, at the speed of trust. I would say the trust between our two nations and our two militaries and two armies is unparalleled," he said. "I certainly have not seen any undermining of that trust between us because of these recent events."
The exercise is expected to continue at Fort Hood through the end of April.