'Mr. Mayor' review: Ted Danson is wisely elected to play TV's latest bumbling politician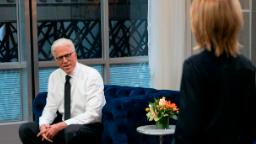 Approved, the bumbling-politician-and-his-eccentric-staff structure normally seems like a somewhat warmed-over variation of "Veep," minus continuously swearing. There's likewise a dollop of heart associated with Danson's Neil Bremer, a retired signboard magnate, who ran in order to impress his teenage child (Kyla Kenedy) — a sitcom-style subplot the program might most likely have actually done without.
That disclaimer aside, Danson is rather amusing in locations as the proverbial fish out of water, bewildered by the needs of a job that he impulsively searched for the previous mayor suddenly gave up. That little history may be the program's most creative stroke, rationalizing its lack of Covid-19 procedures while doing so — a joke made a little unpleasant by news that production was momentarily closed down due to coronavirus.
Premiering with back-to-back half-hours, the very first episode dutifully establishes the principle and characters, amongst them Bremer's harried chief of personnel ("Crazy Ex-Girlfriend's" Vella Lovell), who questions what she's gotten herself into; and a holdover from the previous administration ("SNL" alum Bobby Moynihan), essentially kept around to have somebody to toss under the bus if things get bad.
Much of the dispute, on the other hand, originates from a Town hall veteran, Arpi (Holly Hunter, punching well listed below her acting weight), who feels bitter having this newbie in workplace.
The genuine wish for "Mr. Mayor" comes throughout the 2nd episode, when Bremer makes a variety of public looks after a regrettable pitstop at a pot dispensary. His transformed state yields a variety of laugh-out-loud minutes, which's not simply the brownies talking.
Like "30 Rock," the jokes come quickly and furious, and there's an unique L.A.-centric ambiance to them, made a little less unique by their familiarity. (For beginners, comparing 2nd better halves and children can be a genuine difficulty.)
Luckily, Danson raises even the more banal gags, and stays excellent business if absolutely nothing else. There's likewise something slightly assuring about having him back Thursdays on NBC, which has actually been his routine house given that "Cheers" opened its doors in 1982.
Approved, numerous doubtless are less likely to make fun of the existing state of politics than cry. Yet even in the face of that, it's strangely reassuring to see Danson back in a location where everyone understands his name.
"Mr. Mayor" premieres Jan. 7 at 8 p.m. ET on NBC.
Jobber Wiki author Frank Long contributed to this report.