Unite leader Sharon Graham demands assurance from Starmer that Labour will not return to austerity
Sharon Graham, the Unite general secretary, has also taken a swipe at Keir Starmer today. Unite has in the past been Labour's biggest financial backer, and in a statement released after Starmer's speech was delivered Graham said she wanted an assurance that Labour would not return to austerity. She said:
Right now our NHS is being deliberately run down and workers and communities are being lined up for another round of austerity.

So I want to hear Labour make it abundantly clear that the choices it will make will not lead to austerity – that we will not be getting some new buzz word that amounts to continued cuts to services and pay.

They cannot afford to tinker around the edges. We are a wealthy country and the money is there. We now need a government that is committed to making different choices.
Labour is not arguing for austerity and has repeatedly said that the cuts introduced by the Conservatives after 2010 went too far. But there is no agreed definition of what level of public spending amounts to austerity, and in his speech this morning Starmer said the nation's problems could not just be solved by big spending. (See 11.54am.)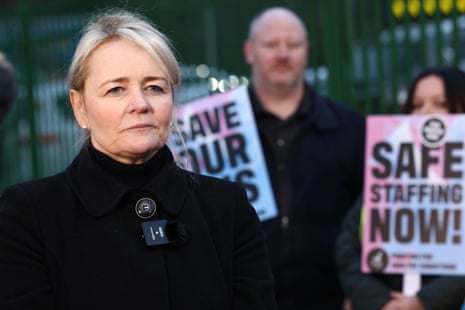 Key events