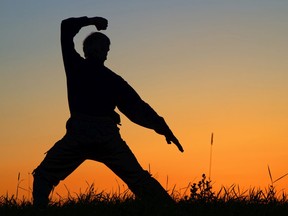 Article content
While male and female bodies are alike in many ways, it's fascinating to see some ways in which they vary. Many drugs act differently on men and women, and hormones are a factor in many diseases. Now we've just learned another way in which we diverge. The optimal time of day to exercise seems to be different for males and females.
Article content
Some lucky people actually look forward to their morning run, lunch hour on the treadmill, or after-work gym session. Like dogs passing a butcher shop, they get all bright and perky and eager. Then there are most of us, who may enjoy our workouts once we get going, but need a push to get started. How about this as an incentive? You may be able to use the clock to maximize the benefits of your grunting and sweating.
Article content
Researchers at Skidmore College in the state of New York set out to study exercise timing, using physiological measures such as blood pressure, muscular strength and fat oxidation. They took a group of men and a group of women and randomly assigned them to work out between 6:30 and 8:30 a.m. or 6:00 and 8:00 p.m. The participants were all experienced exercisers and non-smokers.
Article content
The exercise plan for all was the RISE protocol which is generally regarded as pretty sensible. It combines resistance training, interval sprints, stretching, yoga or Pilates, and aerobic endurance exercise. The researchers were quite flexible in how the exercise goals were accomplished. For example, "participants were free to choose any mode of exercise (treadmill, elliptical, stationary bike, swimming, snowshoeing, cycling, rollerblading, etc.) to complete the sprints."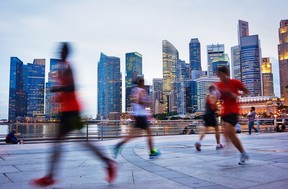 The key finding for men was that "multimodal evening exercise may be more advantageous to reduce blood pressure and fatigue, as well as to maximally stimulate fat oxidation." By contrast, morning exercise seemed better for women if their goal was to reduce belly fat and blood pressure while increasing leg muscle power. However, if the ladies wanted to gain upper body strength, power and endurance, they should join the men in evening workouts.
Article content
The researchers didn't include a group that worked out over the lunch hour, which was a limitation of their study. They are quick to note that regardless of the time of day, exercise was beneficial to the participants. They all improved in their overall health and performance.
Another recent study, this one out of Denmark, suggests that some older men could add years to their life expectancy by getting screened for subclinical cardiovascular disease. This would include checking for abdominal aortic aneurysm, peripheral artery disease and hypertension. It involves blood tests, blood pressure monitoring and CAT scans to detect artery calcification.
Researchers at Odense University Hospital invited men aged 65 to 74 to come in for this kind of screening. If they found abnormalities, "prophylactic treatments, including medications and aortic surgery, were offered." Five years later, the researchers checked the Danish national registries to see if the screening and interventions were helpful.
Article content
It turned out the screening was quite beneficial to men aged 65 to 69. It significantly lowered their risk of death, heart attack and stroke. For them, the hazard ratio (HR) was .89, which can be interpreted as an 11 per cent reduction in expected deaths.
While the researchers probably hoped to find a similar result for the men aged 70 to 74, that didn't turn out to be the case. The HR there was 1.01, which isn't statistically significant. They speculate that men in the 65 to 69 age group showed greater benefit "owing to their lower baseline use of such treatments, including antiplatelet agents and statins, and the greater prevalence of smoking and higher weight and diastolic blood pressures among these participants."
Article content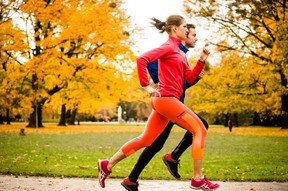 One might well ask why this study didn't include women. Writing in the August 27, 2022, issue of the New England Journal of Medicine, the researchers, led by Dr. Jes Lindholt, noted that they did a pilot study involving 1,016 women and 1,044 men, and "we found a much lower prevalence of clinically significant findings on screening in the women, especially concerning high coronary artery calcium scores." They note that other studies will include women.
Men are known to have a higher risk of cardiovascular disease, though the gap narrows with age as the protective effect of sex hormones diminishes in women. The Danish study, to the extent that it is generalizable beyond that country, suggests that more aggressive testing, especially of men aged 65 to 69, may add years to their lives. This doesn't mean you should run right out and get one of those $5,000 "executive physicals," but you might want to have a chat with your doctor. And if the doctor approves, consider some prudent exercise.
Article content
The Skidmore study tells us that exercise is good, and it may be even better at certain times of day, differentially for men and for women. Of course, the best time to exercise is when you will do it consistently. You might not be as eager as that dog passing the butcher shop, but once you get in the door of the gym, there's a wide range of benefits to be gained.
Dr. Tom Keenan is an award-winning journalist, public speaker, professor in the School of Architecture, Planning and Landscape at the University of Calgary, and author of the best-selling book, Technocreep: The Surrender of Privacy and the Capitalization of Intimacy.