Ian Blackford steps down from role as SNP leader in Westminster
Ian Blackford is stepping down from his role as SNP leader at Westminster but will remain MP for Ross, Skye and Lochaber, he has announced.
In a statement, he said:
I have today informed SNP MPs that I will not be restanding as leader of the Westminster parliamentary group at our AGM next week.

After more than five years in the role, now is the right time for fresh leadership at Westminster as we head towards a general election and the next steps in winning Scotland's independence.

During my time as leader, the SNP won a landslide victory in the 2019 general election, with an increased share of the vote and MPs, and support for independence has continued to grow with polling this week showing a majority in favour.

While I am stepping down as Westminster leader, I will continue in my role as the MP for Ross, Skye and Lochaber, and I have also accepted a new role at the centre of the SNP's independence campaign, leading on business engagement.

I would like to thank our MPs and staff for all their support over the past five years. Whoever replaces me as Westminster leader will have my full support as, together, we stand up for Scotland's interests and democratic right to choose our future in an independence referendum.
Key events
Summary of the day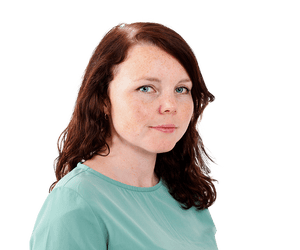 Rachel Hall
It's been a fairly quiet day in Westminster, bar Ian Blackford's announcement that he would be resigning as the SNP's leader in the House of Commons. Here are all the main events of the day: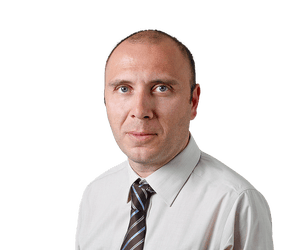 Dan Sabbagh
The Guardian's defence and security editor, Dan Sabbagh, has been following the visit of an all-party group of MPs to Taiwan:
China accused an all-party group of MPs visiting Taiwan from the foreign affairs select committee of "gross interference" in the country's internal affairs, marking the third complaint made by Beijing about Britain this week.
The Chinese embassy in the UK said this week's trip had gone ahead despite "firm opposition" and amounted to "a flagrant violation of the one-China principle" by which Beijing claims sovereignty over the self-ruled and democratic island.
The all-party committee, chaired by the Conservative MP Alicia Kearns, arrived on Tuesday and met Premier Su Tseng-chang on Thursday. They are due to meet President Tsai Ing-wen on Friday and hold a press conference.
In disregard of China's firm opposition, the relevant UK MPs went ahead with their visit to the Taiwan region of China. This is a flagrant violation of the one-China principle and a gross interference in China's internal affairs, and it sends a seriously wrong signal to the separatist forces for "Taiwan independence".

The multiple challenges to security and prosperity across the globe make constructive ties between democracies, such as those enjoyed by the UK and Taiwan, all the more important
Earlier this week prime minister Rishi Sunak declared that the so-called "golden era" of relations with China is over, although he stopped short of calling Beijing a threat. Separately a BBC journalist was beaten and briefly arrested as he covered an anti-lockdown anti-government protest in Shanghai.
Those developments prompted a lengthy complaint from the country's foreign ministry who accused the UK of "a serious distortion of the facts" and producing "distorted reports on Xinjiang and Hong Kong". China's ambassador to the UK added that the UK was "falsely claiming" that the journalist was arrested and beaten.
Video of the incident shows the journalist, Ed Lawrence, being manhandled by police, before being detained for several hours. The BBC said he was beaten and kicked by police officers, and then taken away in handcuffs.
Kearns said:
It is entirely right that democracies engage in dialogue with one another. Whilst the Chinese Communist Party has chosen to shut down dialogue by sanctioning British MPs, I believe that engaging with, and listening to, our friends across the Indo-Pacific, matters.
No 10 has said there is "no one single thing" that will fix illegal immigration, but stressed working with international partners, such as Albania, is important.
Pressed on which "loopholes" in the system Rishi Sunak and Edi Rama discussed closing when they spoke on Thursday, a Downing Street spokesperson said the PM was talking "more generally" about the issues "we know exist".
He said:
You know that we've been working closely with Albania throughout this year. Earlier this summer we pledged to fast-track the removal of Albanians with no right to be in the UK where possible and to send senior Albanian law enforcement to the UK to speed up processing.

As the prime minister said, we want to continue to tackle illegal immigration.

There's no one single thing that will do that but we need to work with international partners, such as Albania, to try and tackle, as he said during PMQs, human trafficking and illegal migration across the channel.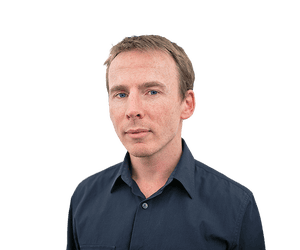 Rory Carroll
Rory Carroll, Ireland correspondent, has been keeping an eye on the Irish parliament, which is hosting the EU Commission president today:

Ursula von der Leyen has quoted the Irish rock band the Saw Doctors to describe the EU's approach to post-Brexit negotiations with the UK.
The EU Commission president channelled the County Galway group's 1996 feelgood single To Win Just Once in an address to both houses of the Irish parliament in Dublin on Thursday.
She said:
I can promise you that whenever the European Union sits down with our British friends we will do so with 'an honest heart and an open mind' – to quote the great Irish band, The Saw Doctors.
The reference elicited laughter in the packed chamber and sealed a love-fest between Von der Leyen and her Irish hosts, with both sides lauding the mutual benefits of Ireland's membership of the EU.
The commission president said applying "common sense" and focusing on issues that really mattered to Northern Ireland could bridge differences over the protocol.
European Commission president Ursula von der Leyen, said she had "encouraging" engagement with Rishi Sunak on the Northern Ireland protocol, but noted that the consequences of Brexit could not be completely removed.
In a two-day visit to Ireland, Von der Leyen said she is "very confident" a solution on the protocol would be found if the UK government is willing. Negotiations are continuing between London and Brussels aimed at securing post-Brexit changes which both sides are happy with.
In an address to the Irish parliament, Von der Leyen suggested that relations had improved under Sunak:
I'm glad that today our talks with London are marked by a new, more pragmatic spirit because the European Union and the United Kingdom are still members of the same extended family, even if we no longer live in the same house.

I can promise you that whenever the European Union sits down with our British friends, we will do so with 'an honest heart and an open mind' – to quote the great Irish band The Saw Doctors.

By applying common sense and focusing on the issues that really matter in Northern Ireland, I believe we can make progress in resolving the practical issues surrounding the protocol.

We're listening closely to the business and civil society stakeholders in Northern Ireland, but the consequences of Brexit and the kind of Brexit chosen by the UK cannot be removed entirely.

The solutions we find must ensure that the single market continues to function in Ireland and elsewhere in the European Union.

I think if both sides are sensitive to this careful balance, a workable solution is within reach. I believe we have a duty to find it.

My contacts [with] Prime Minister Sunak are encouraging and I trust we can find the way.

Let me reassure you, Ireland can always count on the European Union to stand by the Good Friday Agreement. There can be no hard border on the island of Ireland.
Ireland's minister for foreign affairs Simon Coveney said he hopes that with a new British prime minister both sides can resolve its Brexit-related differences.
Coveney told the Irish parliament:
The United Kingdom is our neighbour. It's our friend and a country that we and the rest of the EU want a deep partnership with as they travel a new journey outside of the European Union.

I hope that with a new UK Prime Minister, and indeed in new context internationally, we can now grasp the opportunity to resolve our Brexit related differences in the coming weeks through dialogue and compromise.
PA Media has more analysis on Boris Johnson's plans to stand again as an MP at the next general election:
The news agency's source confirmed Johnson's decision to stand for a fourth time after the Telegraph first reported that he told his local Conservative party of his intention.
But if a continuing Commons investigation finds him to have been in contempt of parliament by misleading MPs over lockdown-busting parties in Downing Street, he could face a fight for his seat in a byelection.
Since leaving No 10, Johnson appears to have embraced life as a backbencher, tweeting about a number of constituency visits, including to Ruislip Synagogue and Uxbridge high school this week.
He has also already started a lucrative post-prime ministerial career on the speaking circuit, having been paid £276,000 for a speech to US insurers barely a month after leaving office.
Clearly still harbouring a desire to return to Downing Street, Johnson could pose a challenge for Rish Sunak, and has already caused a headache by joining a Tory rebellion against the prime minister's opposition to onshore windfarms.
Johnson's decision to seek re-election comes amid a steady stream of Tory MPs saying they will stand down. The party is braced for a growing exodus as opinion polls suggest the Conservatives are facing an almighty challenge to recover their popularity.
The leaders of Wales' pro-independence party, Plaid Cymru, have shared a statement offering a more positive response to Ian Blackford's resignation as the SNP's leader in Westminster.
The Plaid Cymru leader, Adam Price, and its Westminster leader, Liz Saville Roberts, said:
There has been no greater champion for Scotland's interests at Westminster than Ian. As a steadfast ally of our party and on behalf of Plaid Cymru we thank Ian for his immense contribution and for holding this undemocratic Tory government to account.

Diolch for speaking so loudly, authoritatively, and passionately on behalf of Scotland, its people and their right to self-determination.
No 10 begs unions to call off strikes in run-up to Christmas
Downing Street has urged public sector unions planning strikes in the run-up to Christmas to call off their "unnecessary" industrial action and return to the negotiating table.
As the Fire Brigades Union became the latest union to begin balloting its members, No 10 expressed concern at the impact multiple strikes would have on the public.
Earlier this week ambulance workers in three unions voted to strike over pay and concerns about staffing levels. The Royal College of Nursing is also staging two strikes this month while industrial action is continuing on the railways and among postal workers.
GMB national secretary Andy Prendergast – whose union represents some of the ambulance staff concerned – refused to rule out coordinated action with other unions.
He told Sky News:
We will be talking to other unions … we will be looking to make sure that this has the maximum impact. We will be making sure that emergencies are covered, but ultimately, the government needs to listen.

The public of Britain deserve better, the NHS members deserve better, we need to see something happen very fast.
Downing Street urged the unions to consider the impact on the public before pressing ahead with further strike action.
The prime minister's official spokesperson said:
We are concerned about the impact strikes by multiple unions will have on the people of this country as we head into the Christmas period.

We recognise that these are challenging economic times but public sector pay awards must be affordable for the taxpayer.

We want them to keep engaging with employers, to keep talking so that we can come up with a resolution and put an end to some of this unnecessary strike action.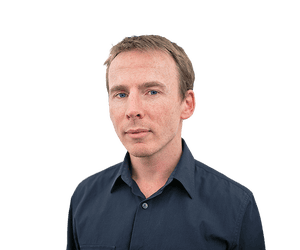 Rory Carroll
Ireland correspondent Rory Carroll has been following the tussle between the Westminster government and Northern Ireland's Democratic Unionist party over energy bill support. Here's the story:
The UK government and DUP are trading blame over a delay in energy bill supports to Northern Ireland until next year.
Graham Stuart, the minister for energy and climate, told the Commons on Wednesday he hoped to deliver the £600 credit to Northern Ireland households in January – several months after other parts of the UK started receiving payments. Poverty and consumer advocacy groups expressed dismay.
Stuart linked the delay to the absence of devolved government – a veiled rebuke to the DUP, which has collapsed power-sharing institutions to protest post-Brexit trading arrangements.
The DUP accused the government of using the delay to pressure the party to return to Stormont, and said it would not buckle.
A complicating factor is that Northern Ireland has a different energy market to the rest of the UK.
Sinn Féin said the row was letting Northern Ireland households go cold this winter, a line that other parties in the region will use to beat the DUP. So far its power-sharing boycott has been popular with grassroots unionists.
Boris Johnson to stand again as MP in 2024, source says
Boris Johnson will stand again as an MP at the next general election, a source close to the former prime minister has told the PA Media news agency.
Johnson, who has been on the backbenches since departing No 10, will run for re-election in his Uxbridge and South Ruislip constituency at the next poll, expected to be held in 2024.