Hugh Jackman announces he has Covid-19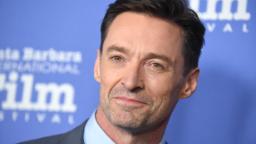 The two-time Tony Award winner, who will star in the upcoming revival of "The Music Man" on Broadway set to open in February, revealed his medical diagnosis Tuesday by means of a video on his validated Instagram account.
"I just wanted to make sure you heard this from me. I tested positive for covid," the caption to the video read. "Mild symptoms and looking forward to getting back on stage ASAP!"
"My symptoms are like a cold," Jackman stated throughout the video. "I have a scratchy throat and a bit of a runny nose, but I'm fine."
Jackman just recently commemorated understudies on Broadway after Kathy Voytko, Sutton Foster's understudy as Marian Paroo in "The Music Man," substituted Foster on brief notification after Foster checked favorable.
In a video caught by a member of the program's audience and published on social networks, Jackman asked the understudies to join him on phase and called them "the bedrock of Broadway."
"I'm emotional because it humbles me," he stated. "Their courage, their brilliance, their dedication, their talent. The swings, the understudies, they are the bedrock of Broadway."
He was positive in revealing his own Covid-19 medical diagnosis, prompting others to "stay safe, be healthy, be kind" and guaranteeing to go back to the phase as quickly as he is able.
Jobber Wiki author Frank Long contributed to this report.