Heath Freeman, 'NCIS' and 'Bones' actor, dead at 41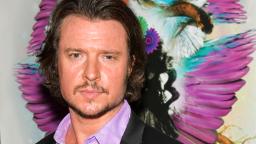 He was 41.
"We are truly devastated at the loss of our beloved Heath Freeman. A brilliant human being with an intense and soulful spirit, he leaves us with an indelible imprint in our hearts," Freeman's supervisor Joe S. Montifiore stated in a declaration to CNN on Tuesday. "His life was filled with deep loyalty, affection, and generosity towards his family and friends, and an extraordinary zest for life.
Freeman played a killer on "Bones" from 2005 to 2007 and Benjamin Frank on "NCIS" in 2003.
"He was very pleased with his current movie work and was really thrilled for the next chapter of his profession," Montifiore added. "His amazing tradition as a boy, bro, uncle, good friend, extremely talented star and manufacturer, skilled cook, and guy with the most contagious and magnificent laugh, will reside on permanently. May his memory be a true blessing to all who understood and liked him."
The cause of Freeman's death was not shared.
Gabriel-Kane Day-Lewis (son of actors Daniel Day-Lewis and Isabelle Adjani), who recently worked with Freeman, was among those who paid tribute to him on social media.
"There is absolutely nothing that I might state which might ever potentially do your presence justice, Heath," he wrote. "We formed such a strong bond from the start, and you ended up being a coach to me. Viewing you work was such an advantage. Your charm, your skill, your humor, your enthusiasm and your red hot Irish mood will be a lot missed out on."
Jobber Wiki author Frank Long contributed to this report.