'Grey's Anatomy' brings back two more old characters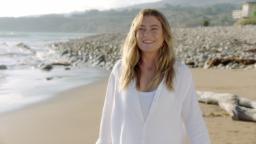 The late medical professionals Mark Sloan, played by Eric Dane, and Lexie Grey, played by Chyler Leigh, checked out Meredith Grey (played by Ellen Pompeo), while she continues her fight with Covid-19.
When Meredith informs them she misses them, Lexie responds, "That's kind of a waste of time because we never left you." Mark includes, "Sometimes we're right next to you, yelling in your ear."
Lexie and Dane's McSteamy are the most recent characters to sign up with Derek Shepherd, played by Patrick Dempsey, and T.R. Knight's George O'Malley in Meredith's beach dreams.
The return of previous characters has fans buzzing that Season 17 will be the last season of the program.
The episode belongs to the program's technique to dealing with the pandemic. The program has a history of dealing with tough medical concerns, consisting of maternal death, sexual attack and human trafficking.
Jobber Wiki author Frank Long contributed to this report.