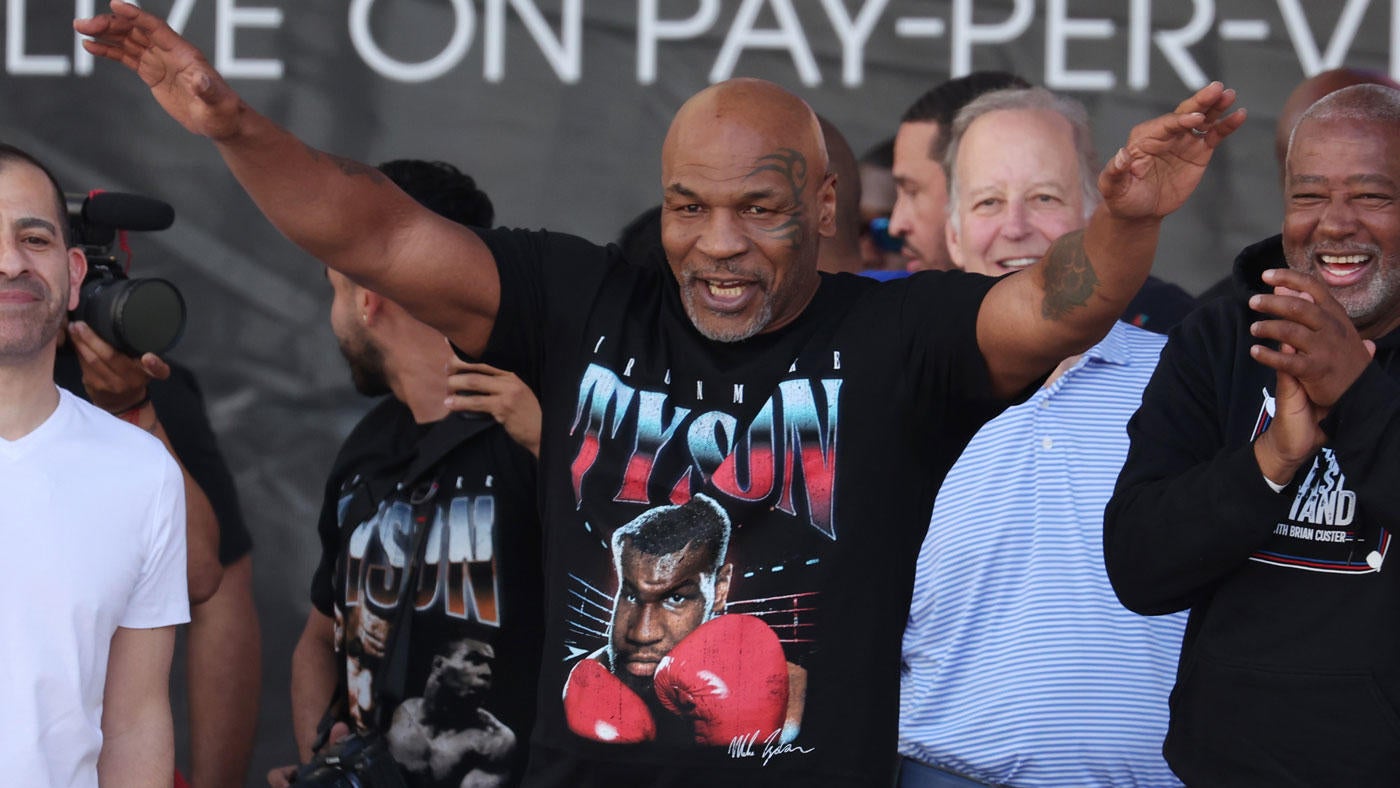 Gervonta Davis vs. Ryan Garcia has captured the attention of a wide audience. Celebrities from all corners of entertainment are flocking to the T-Mobile Arena in Las Vegas on Saturday night to watch the spectacle live.
Fights like Davis vs. Garcia are examples of how transcendent combat sports can be. There is nothing quite like the magical atmosphere of a big fight. Legendary fighters, championship-level athletes, actors and musicians have all descended on Las Vegas. There are few names as synonymous with the sweet science as Mike Tyson, so it's only right the legendary heavyweight champion arrived early for the action. 
It's safe to assume doctors are close by anytime "Iron" Mike is near a boxing ring, but you probably were not expecting "Dr. J" Julius Erving. The three-time NBA champion and four-time MVP is also in attendance for the festivities.
Erving is far from the only hot shot hooper rolling into the T-Mobile Arena. Seven-time NBA All-Star Damian Lillard expects Garcia to put on a good showing but sees Davis emerging victorious. Four-time NBA All-Star DeMarcus Cousins also sides with "Tank," predicting a knockout in Round 7.
There would be few places more appropriate for Michael B. Jordan to be on a big fight night on the heels of his starring role in "Creed III."
Jordan isn't the only movie star who has brought movie magic to combat sports. "The Fighter" star Mark Wahlberg is a big boxing fan, arriving with time to spare before the main event.
The love for Davis is strong. Grammy-winning musician Chance the Rapper is riding with "Tank" but sees the fight going the full 12 rounds.
Super Bowl champion Ryan Clark predicts an eighth-round KO for Davis.
The Las Vegas Raiders are well represented in the crow. Their star defensive lineman Maxx Crosby is giddy for the big fight.
Naturally, boxers spanning multiple generations have conglomerated for Saturday's fight. Former two-division world champion Andre Ward, who retired undefeated, is leaning towards Davis in a competitive showcase.
Caleb Plant, on the heels of a loss to David Benavidez, predicts his friend Davis will stop Garcia before the final bell.
Davis vs. Garcia is a fight that has captured the attention of even the social media and influencer crowds. Case and point, Doctor Mike.