Hideo Kojima and Konami's Metal Gear Solid series started its life with Metal Gear on MSX home computers in 1987. Eventually, Hideo Kojima took another shot at the series with Metal Gear Solid, this game released for PlayStation 1 in 1998.
ADVERTISEMENT
Article continues below this ad
Ever since that very moment, these series have been to numerous consoles and even PC, but its main console has always been PlayStation. Metal Gear Solid 3: Snake Eater, and Metal Gear Solid 4: Guns of Patriots launched on PlayStation 2 and PlayStation 3, respectively.
ADVERTISEMENT
Article continues below this ad
Even its portable entries made it to Sony's popular PlayStation Portable consoles.
A new generation of Metal Gear Solid for PlayStation 5
It seems like once again, the Metal Gear series would enter a new generation with a PlayStation console. There are rumors of a new PS5 exclusive Metal Gear Solid Remake going around the internet. It is being said that the game would be a complete graphical overhaul, as it is being made with a new generation of consoles in mind.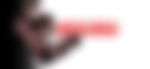 Gamerant reports that the game would be announced soon. And it would not be a surprise if we end up seeing the game during the upcoming The Game Awards. Konami also announced a Remake of their acclaimed horror game, Silent Hill 2 on October 29. That game too is a PlayStation 5 exclusive and is being developed by the Bloober team.
It should also be noted that other than the first game itself, there are rumors of other Metal Gear Solid Remakes going around too. It appears that Konami's intention is to bring the whole Metal Gear series to this new generation of PlayStation consoles.
Also, it is said that these games might be only console exclusives. This means even though they would never come to Xbox, gamers might see them coming to PC.
A series of stealth action games
ADVERTISEMENT
Article continues below this ad
Metal Gear Solid is a series of stealth action games created by the acclaimed game director Hideo Kojima. The series follows several protagonists and most of them go by the name Snake.
It follows a long Non-Linear storyline that consists of sci-fi and sometimes even fantastic elements. After directing his last game in the series Metal Gear Solid 5: The Phantom Pain, Hideo Kojima left Konami to open an independent studio called Kojima Productions.
Under Kojima Productions, he developed a game called Death Stranding and is now working on a sequel to it.
ADVERTISEMENT
Article continues below this ad
Now fans are holding their breath to see if Konami does justice to the Metal Gear Solid series through these remakes or not.
WATCH THIS NOW- Biggest Games Announced at the Recently Concluded Playstation State of Play