Foo Fighters' Bee Gees tribute band releasing music in honor of Record Store Day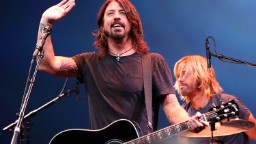 (CNN)How deep is your love for Bee Gees music?
It's most likely not much deeper than the Foo Fighters, who have actually revealed that their Bee Gees homage band will be launching music in honor of Record Shop Day.
The statement of the LP, "Hail Satin," was made Thursday on the Foo Fighters' validated Instagram account.
"Introducing…the Dee Gees!!!" the caption read. "HAIL SATIN – coming to a local record store & dance party near you July 17th!!! recordstoreday.com."
Jobber Wiki author Frank Long contributed to this report.