'Exterminate All the Brutes' review: Raoul Peck's HBO docuseries hybrid offers a searing second take on US history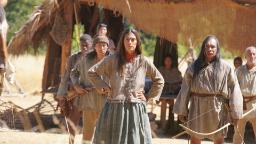 Weaving his own bio and individual experiences into the tale, the Haitian filmmaker has actually produced a hard-to-describe task, blending comprehensive significant series, animation and documentary components, with star Josh Hartnett, rather distractingly, representing the face of injustice and genocide through numerous phases of history.
The main style, nevertheless, concentrates on a long roadway of bigotry constructed on the tentpoles of "Civilization. Colonization. Extermination." Peck makes use of author Joseph Conrad's "Heart of Darkness" for the title, prior to continuing to dissect the method history is composed and spun by the survivors.
As Peck notes, the "discoverers" of America and others through the centuries defined themselves as such, utilizing that as cover to take the lands of Native individuals, leaving a path of damaged treaties and abuse.
"Only through killing, and displacement, does it become uninhabited," Peck, who supplies the gravelly-voiced narrative throughout, observes, drawing the line from the past through the white-supremacist motions these days. Former President Trump is revealed describing undocumented immigrants as "animals" (remarks he later on looked for to clarify) — an extension, Peck argues, of the mindset that particular individuals are in some way less than human.
Peck has actually looked for to require audiences not simply to challenge history, however to link it straight to today. He likewise wishes to motivate a reconsideration of the method these occasions have actually been talked about and depicted, possibly most successfully through the incorporation of old motion picture clips filled with pictures of casual bigotry and stereotypes.
There's an inescapable sense that something as overtly intriguing as "Exterminate All the Brutes" will end up strictly preaching to the choir. "History is a fruit of power," Peck states early on, continuing to deconstruct some thoroughly manicured stories that kids were informed as a way of taking down statues to them, figuratively if not actually.
Understood for the James Baldwin-inspired documentary "I Am Not Your Negro" and "Sometimes in April," an HBO drama about the Rwandan genocide, Peck mixes those 2 kinds, breaking his areas down with subtitles like "The Disturbing Confidence of Ignorance." The narrative obtains motivation from numerous academic works, consisting of Roxanne Dunbar-Ortiz's "An Indigenous Peoples' History of the United States."
In journalism products, HBO keeps in mind that Peck "freely weaves together scripted and unscripted content," which can make "Exterminate All the Brutes" feel unpleasant, and in locations even confusing. That may discuss the network's choice to combine the 4 hours over succeeding nights.
The net result, nevertheless, prospers at the minimum in stimulating consideration not just concerning what we understand about history, however how — and who — communicated that to us. While Peck's unconventional technique may not win numerous converts, the task's presence is, if not rather a wonder, its own sort of triumph.
"Exterminate All the Brutes" will air April 7-8 at 9 p.m. ET on HBO, which, like, CNN, is a unit of WarnerMedia.
Jobber Wiki author Frank Long contributed to this report.