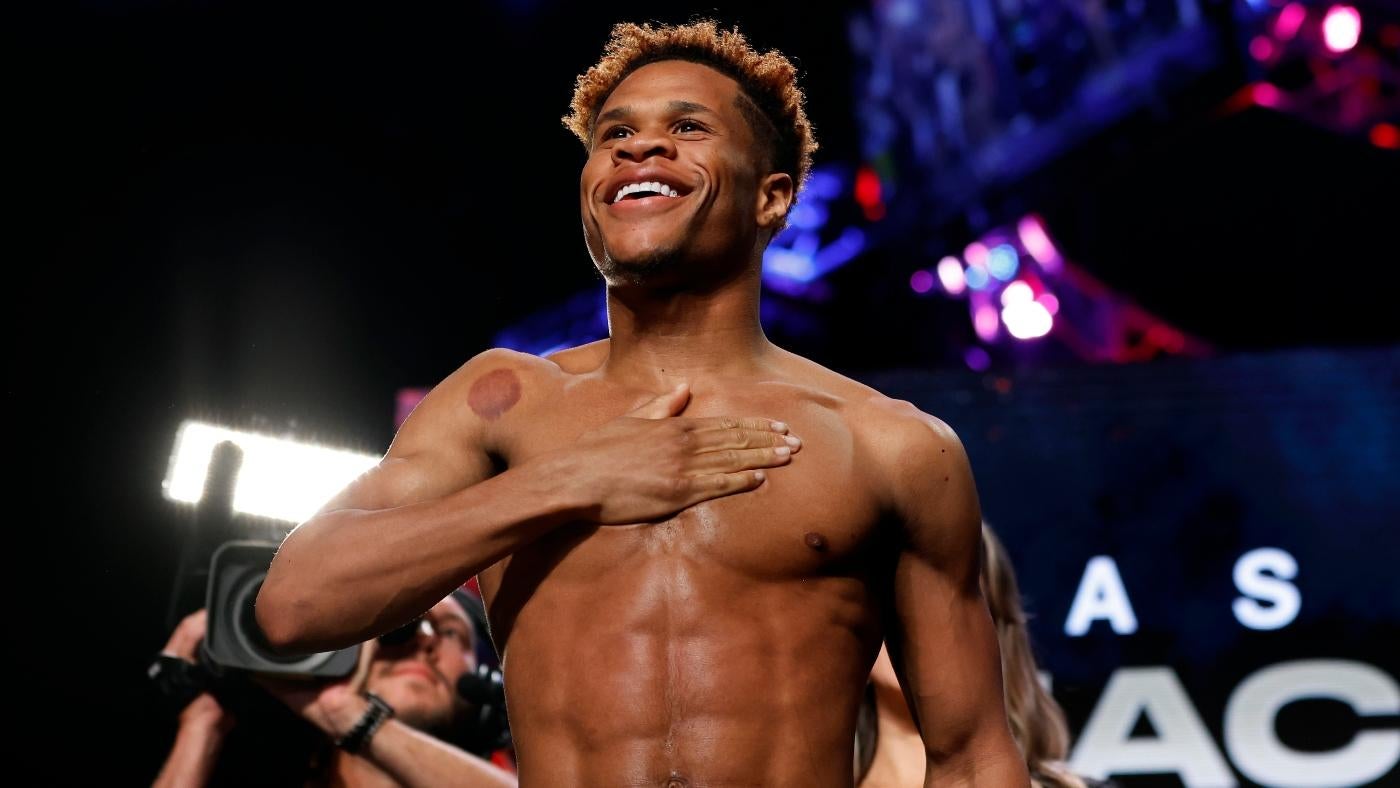 Undisputed lightweight champion Devin Haney has a chance to cement his status as one of boxing's biggest superstars Saturday when he puts the unified title on the line against former three-division world champion Vasiliy Lomachenko on Saturday in Las Vegas. Their 12-round main event will close the curtain on the pay-per-view main Haney vs. Lomachenko fight card (10 p.m. ET) from the MGM Grand Garden Arena. Haney became the unified champion last year and now gets his long-coveted fight against the iconic Lomachenko, who is aiming for a return to the top of the sport with his fourth consecutive victory after losing the titles to Teofimo Lopez in October 2020.
Haney is the -270 favorite (risk $270 to win $100), while Lomachenko comes back at +220 in the latest Haney vs Lomachenko odds from Caesars Sportsbook. The over/under for total rounds finished is 10.5 (Over -600, Under +400). Before locking in any Haney vs. Lomachenko picks, make sure you check out the boxing predictions and betting advice from SportsLine analyst Peter Kahn.
Kahn is a true boxing insider who has his finger on the pulse of what's going on inside and outside of the ring. He has managed numerous world champions and currently manages 20 fighters through his company, Fight Game Advisors. Kahn won the 2022 Boxing Writers Association of America Cus D'Amato Manager of the Year award and was named to the 2023 Florida Boxing Hall of Fame.
Kahn is uncanny when it comes to picking fights. He is an astounding 40-11 on his last 51 SportsLine boxing picks, returning more than $4,000 to $100 bettors. Anyone who has followed him has already seen massive returns.
Now, with Haney vs. Lomachenko on deck, Kahn has studied the matchup from every angle and released confident selections for the fight. You can see those picks at SportsLine.
Devin Haney vs Vasiliy Lomachenko preview
This pairing could represent a changing of the guards of sorts in the lightweight division. Haney has shown the potential to be a dominant champion and is looking for a signature win at the expense of Lomachencko, who is eager to prove he still belongs at the top of the sport.
Haney (29-0) has repeatedly stated his desire to build a legacy in boxing that will be long remembered, and that he's willing to do whatever it takes to secure fights that will assist in this goal.
Haney kept his word, and surprised some boxing insiders in the process, when he made numerous concessions to get a unification fight last year against Kambosos. These included traveling to Kambosos' home country Australia for the fight, and agreeing to an automatic rematch clause, again on his opponent's home turf, should Kambosos lose the matchup.
That's exactly what happened as Haney clearly outclassed Kambosos over 12 rounds in June, then fulfilled the contract by doing so again five months later. Haney also called for a fight four year ago against Lomachenko, who wouldn't give the relative unknown any consideration at the time. But once Haney became the unified champ, he eagerly pursued Saturday's matchup.
"His resume speaks for itself. He's a future Hall of Famer and, with a victory against him, I take on his experience and put myself one step closer to where I want to be," Haney told the media this week. "And that is an all-time great, one of the top guys on the pound-for-pound list, and solidifies me as the best in the division."
Lomachenko (17-2) told the media this week that he's motivated by what he sees as "one last chance" to produce a career-defining moment by becoming the latest decorated veteran to take away an undefeated record from a rising star. Recent examples of the relatively rare feat include Floyd Mayweather, at age 36, defeating a 23-year-old Canelo Alvarez who already had more than 40 professional fights.
The Ukrainian boxer also wants to prove that he's capable of overcoming adversity and again reaching the pinnacle of success. Following his loss to Lopez in 2020, Lomachenko appeared in denial about the loss and blamed it on a shoulder injury that later required surgery. He eventually accepted the defeat and said this week that the much-needed lesson in humility should serve him well.
"My ego was very, very big," he said. "I didn't show it. But it followed me outside of boxing … with my friends, my family, the people around me." See who to back at SportsLine.
How to make Devin Haney vs Vasiliy Lomachenko picks
Kahn likes the Over 10.5 rounds at a price of -600 in the Caesars sportsbook boxing odds. He's also locked in a strong money-line pick and a pair of props he loves, including one that returns +1800. You can only see those selections at SportsLine.
Who wins Devin Haney vs. Vasiliy Lomachenko, and which huge plus-money prop is a must-back? Visit SportsLine now to see Peter Kahn's best bets for Saturday, all from the boxing specialist who has netted his followers a profit of more than $4,000, and find out.