The most recent update in Destiny 2 is causing a major glitch that is removing titles like Triumphs and Accolades from player profiles.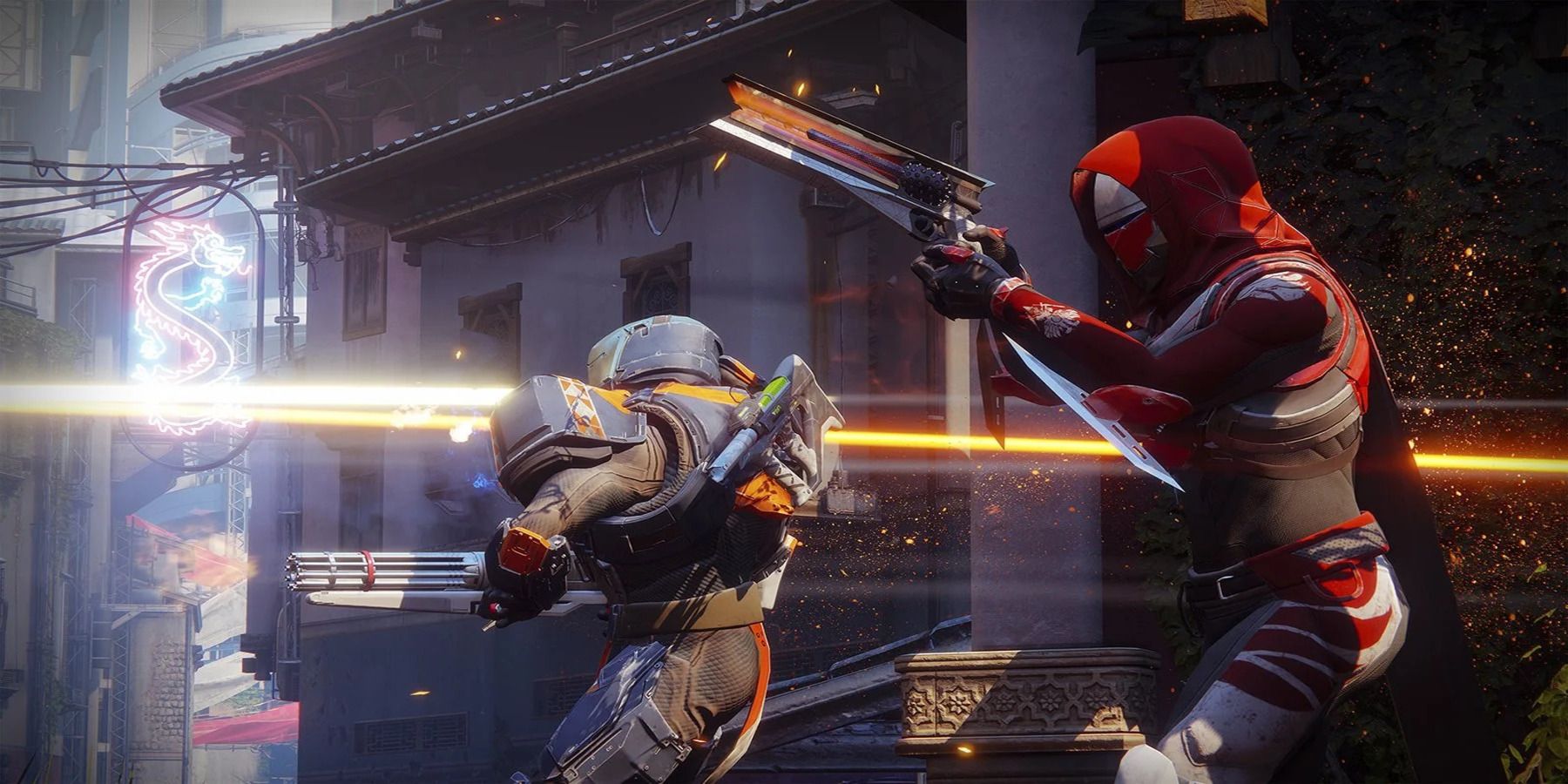 A serious glitch has been discovered after the latest Destiny 2 Weekly Update, causing some players to lose some of the Triumphs they've spent many hours earning. This glitch has been seen as disruptive enough for Bungie to bring Destiny 2 offline in order to implement a fix.
The Weekly Reset in Destiny 2 is erroneously marking players' accolades as incomplete, backtracking progress on Seals and Triumphs, resetting exotic weapon catalyst progress, and causing other issues. Destiny 2 players are reporting on various social media sites and forums that they are encountering a bug that is reversing the completion of some Triumphs and is incorrectly counting others; they are popping up as "recently completed" even when they were previously redeemed.
RELATED: Destiny 2 Will Support Up To 30 Loadouts with New System
The Bungie Help, Destiny 2, and Destiny2Team Twitter accounts acknowledged the problem around 12:30 PM ET, not long after the Weekly Reset went live and players started noticing issues with their accolades. Bungie has since taken Destiny 2 offline in order to fix the issue and prevent further cascading complaints of missing Triumphs. Bungie's social media channels have been giving regular updates regarding the problem, but as of writing, Destiny 2 is still offline. At approximately 4:30 PM ET, The Bungie Help Twitter account sent an update to players stating that the Destiny 2 Team was testing potential fixes for the issues, but the game may be down well into the night.
Players are annoyed that this bug is occurring but are mostly taking it in stride. On u/Destiny2, players are making fun of this latest issue to pass the time until Destiny 2 is back online. With the Bungie developers quickly acknowledging the issue and issuing regular updates since the problem started, the understandable mild annoyance that the Weekly Reset update is causing this disruption is satiated by regular communication and the hope of no permanent damage to the player's progress. The 6:00 PM ET update seems to imply that Bungie developers have honed in on the issue and are testing a fix. The tweet also states that players' accounts will be reverted to the state they were in prior to the hotfix going live which should restore all earned rewards.
This Destiny 2 Weekly Update was set to bring some major changes and streamlining to the game ahead of its Lightfall DLC in February. This update will bring an end to Blue Engram drops in Destiny 2 for players over the Power level soft cap, alterations to the process for crafting exotic Glaives, and a host of other changes that are foundational to more changes coming with Lightfall.
Destiny 2 is available now for PC, PS4, PS5, Xbox One, and Xbox Series X/S.
MORE: Destiny 2's Power Level Cap in Lightfall Might Have Accidentally Been Revealed