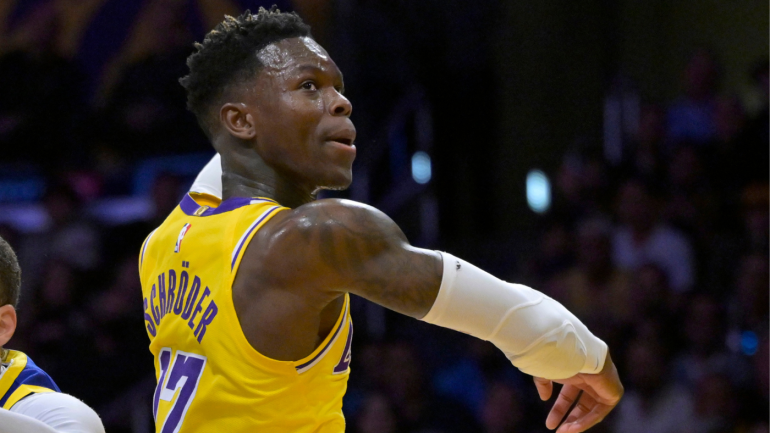 USA TODAY Sports
Dennis Schroder has been an essential element to the success the Los Angeles Lakers have enjoyed this postseason. He has been a key reserve for them for most of this playoff run, and on Friday, he earned his first start of the playoffs as an adjustment meant to counter some of the offensive struggles the Lakers have endured against Golden State. However, with his first start came his first ejection of the postseason as Schroder was tossed from Game 6 against Golden State.
Schroder picked up his first technical foul in the first quarter of Game 6. Typically, officials will try to avoid handing out a second technical foul when possible, but in the third quarter, Schroder was involved in an incident with Golden State forward Draymond Green. While it is unclear what instigated it, Green shoved the basketball in Schroder's face. The were both assessed technical fouls, but Schroder already had one, so he was knocked out of the game.
Green has already been ejected from one playoff game this postseason and suspended for another after he stomped on the chest of Sacramento Kings big man Domantas Sabonis in the first round. The league cited his personal history of getting engaged in such incidents as part of its rationale for suspending him, and based on what we can see through video, it appears as though was the only player to have committed a technical-worthy offense.
Of course, officials on the court see and hear things that cameras don't always catch. Something must have led to Schroder's ejection, and so the Lakers, who have led throughout Game 6, will have to close this game out without him.