'Cruel Summer' review: Freeform offers a time-twisting spin on a teen-soap mystery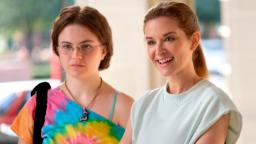 The series unfolds over a series of days in 1993, 1994 and 1995, quickly oscillating amongst them in each episode — as occasions move along, staying a year or 2 apart — while dropping hint after hint in a series of secrets.
At the core of all of it is Jeanette (Chiara Aurelia), a shy woman with braces when we initially fulfill her on her 15th birthday, a positive and changed one a year later on, and an ugly figure under suspicion by the authorities the year after that. Her fate is inextricably connected to that of Kate (Olivia Holt, finishing from Disney Channel fare), stunning and popular, who is abducted and missing out on in the 2nd year, and dealing with the fallout and mental after-effects of that in the 3rd.
What took place, precisely, and how did Jeanette — jealous of Kate in the beginning, just to change herself into a variation of her — capitalize upon, and potentially play a part in, her experience? That's the circumstance that series developer Bert V. Royal teases out, working with Jessica Biel, who, following "The Sinner," continues to construct her producing profile.
Still, the focus is not just on the 2 women, however those around them, consisting of pals and moms and dads, whose relationships have actually been jumbled in head-spinning methods too from year to year.
Honestly, one might quickly do without another program that includes the victimization of a teenage woman, and "Cruel Summer" includes cautions for those who may be agitated by that circumstance. Yet the gadget mainly works as a set-up to check out, mostly, Jeanette's advancement, which, thanks to Aurelia's outstanding efficiency, in some way handles to seem like a practically totally various character in each of the years gone to.
Freeform has actually looked for to take a rather edgier specific niche for its youth-oriented dramas, however the fact is "Cruel Summer" will likely have a hard time to have the exact same effect in this place that it would, state, were the program premiering on Netflix or the CW, which have actually taken a fertile audience for intriguing fare like "13 Reasons Why" or "Riverdale" that plays off teen-soap conventions.
Sometimes, the best program occurs in the incorrect place, which in TELEVISION terms can become its own harsh twist of fate. In the meantime, however, the 4 previewed episodes continue to provide unforeseen turns and crumbs of info, planting the hook deep enough to sustain interest about where all this is heading, with the disclaimer that the abovementioned dramas lacked innovative gas quite rapidly.
As pass-the-popcorn diversions go, that has to do with as strong a recommendation — provided misgivings about the subject — as "Cruel Summer" might want to generate.
"Cruel Summer" premieres April 20 at 9 p.m. on Freeform.
Jobber Wiki author Frank Long contributed to this report.