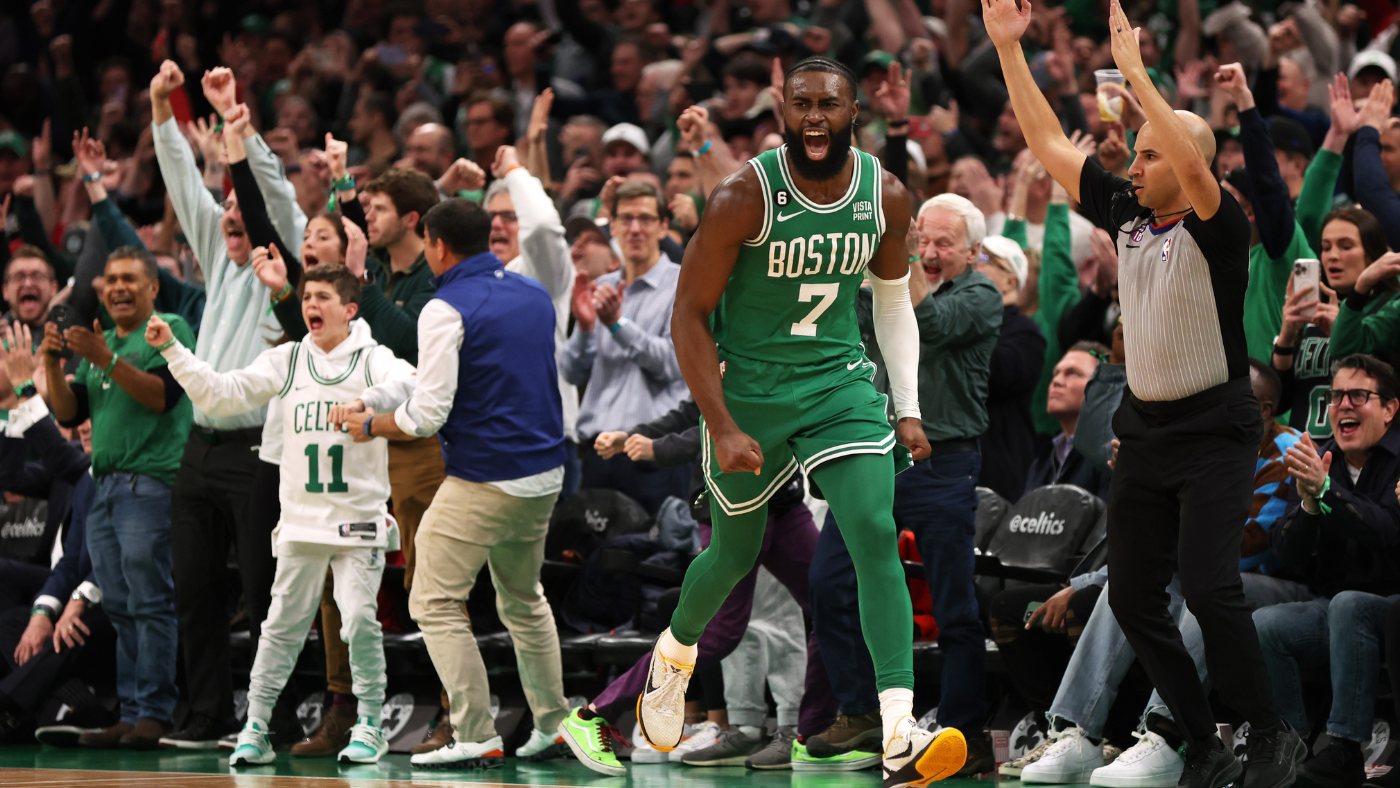 The Boston Celtics outlasted the Golden State Warriors Thursday night in overtime, 121-118, to grab their eighth-straight win, but it certainly wasn't easy. Down the stretch of regulation and overtime Boston made several errors that almost lost them the game, something All-Star guard Jayson Tatum called attention to immediately following the win.
"It was a crazy game, especially the end," Tatum said. "It was like we were trying to give it away." 
With the way Boston was playing it certainly felt like they were trying to gift Golden State the game, or at the very least take their foot off the gas pedal in a rematch of last season's NBA Finals. But they should know by now that you can't do that against this Warriors team.
The most egregious mistakes came at the end of overtime, as the Celtics clung to a 121-113 lead with 38 seconds left. To that point, Boston had outscored Golden State 15-7 in overtime, and were in full control of the game. But then the mistakes began to pile up. Al Horford committed the one foul you're never supposed to commit in a basketball game when he grazed Andrew Wiggins' arm as he elevated for a 3-pointer. A challenge from the Celtics was unsuccessful and Wiggins went 2 for 3 at the line.
Immediately after that, with the Warriors playing a fullcourt press, Boston turned the ball over and gave up a corner 3-pointer to Donte DiVincenzo.
That seven-point lead quickly evaporated to just three points. You would think that 3-pointer would've forced the Celtics to tighten things up, but then they almost turned it over again with this errant pass to Jaylen Brown as they were trying to break the press. 
Boston couldn't extend their lead, but the Warriors had no timeouts left and couldn't advance the ball past halfcourt to get a decent shot off with four seconds remaining. 
Overtime wasn't the only moment where Boston almost lost the game, it happened at the end of regulation, too.
Tatum committed three turnovers in the final three minutes of the fourth quarter, one of which led to a Stephen Curry layup on the other end that extended Golden State's lead to three points. If it weren't for a clutch 3-pointer from Brown, Boston doesn't even make it to overtime.  
After the game, Celtics coach Joe Mazzulla spoke about what his team learned from this win.
"Everybody asked what did we learn? What we learned is that it takes a mindset to be successful and a really good team in the NBA," Mazzulla said. "You can't be inconsistent with that."
Mazzulla's right, the Celtics can't get within two inches of the finish line, trip and then crawl to first place. There's no reason why the final score should've been that close when Boston was up seven points with 30 seconds left. You don't foul a 3-point shooter, commit a turnover and then almost commit another one with the game on the line.
Despite the late-game scares, the Celtics haven't been in a habit this season of losing close games like Thursday night. Boston ranks second in the league in clutch win percentage (73.7 percent) with a 14-5 record. That's a significant turnaround from a season ago where they were 13-22 in clutch wins, ranking 29th. It shows the progress this team has made since last season, but the mistakes committed at the end of the game showed that there's still some room for improvement if this team wants to be holding up that Larry O'Brien trophy in June.