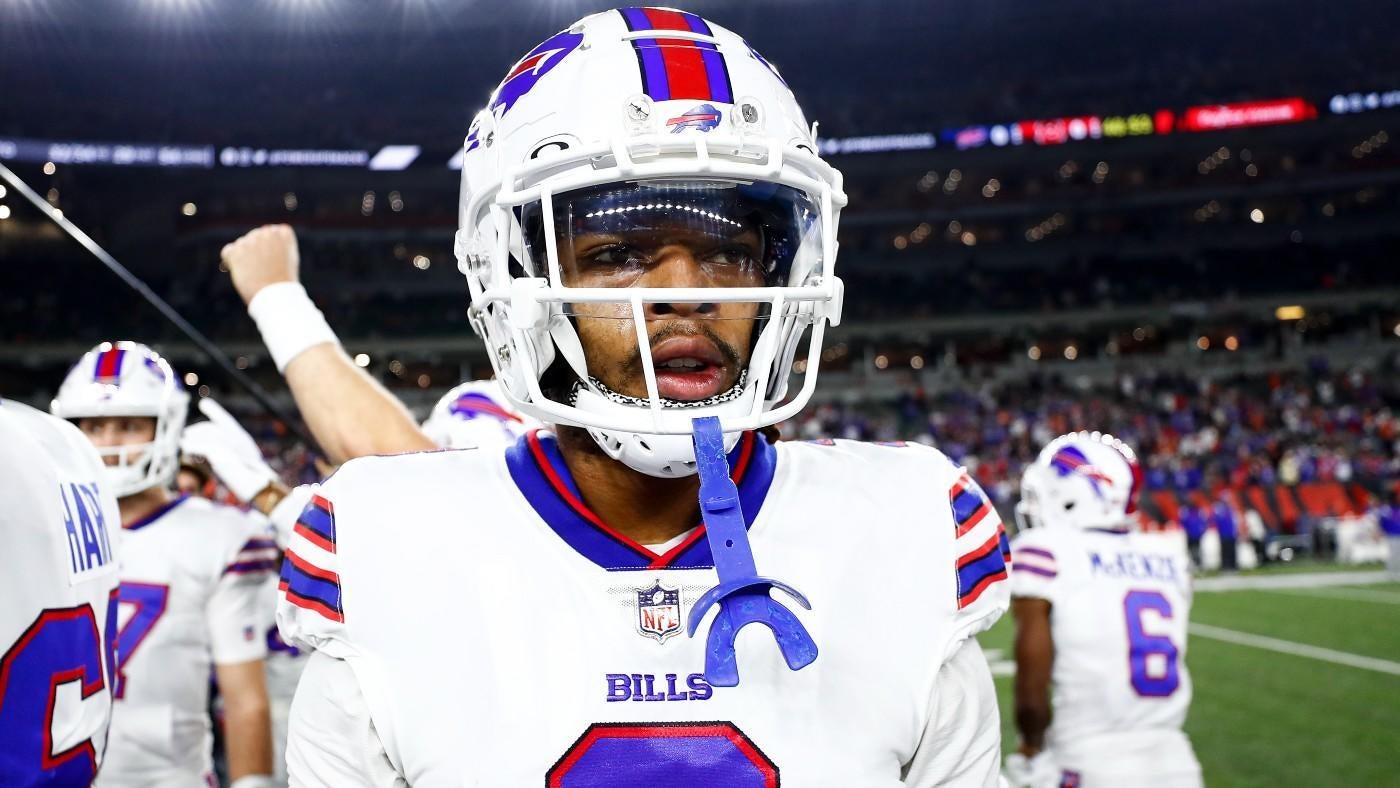 Damar Hamlin is back in Buffalo. 
About a week after being admitted, Hamlin was discharged from the University of Cincinnati Medical Center and transferred to a Buffalo-area hospital, his doctors announced Monday. Hamlin elaborated on the great news via social media:
On Tuesday, the Bills announced Hamlin remains hospitalized at Buffalo General Medical Center/Gates Vascular Institute and is going through a series of testing and evaluation. Hamlin tweeted an update on his status as well:
The Bills second-year safety had been at UC Medical Center since suffering cardiac arrest during last Monday night's game against the Cincinnati Bengals. Hamlin's condition improved dramatically after he initially received CPR on the field from the Bills' medical staff prior to leaving the stadium in an ambulance. On Friday, Hamlin's doctors announced that he was breathing on his own. On Saturday, the Bills announced that Hamlin exhibited "excellent" neurological function. 
Hamlin, after FaceTiming with his Buffalo teammates Friday, posted his first public comments via social media. In his posts, Hamlin expressed his gratitude for everyone who has supported him.
"When you put real love out into the world it comes back to you 3X's as much," Hamlin wrote on his Instagram page. "The love has been overwhelming, but I'm thankful for every single person that prayed for me and reached out. We brung the world back together behind this. If you know me you know this only gone make me stronger. On a long road keep praying for me!"
Hamlin has also launched his own T-shirt line, with the proceeds going to the UC Trauma Center. 
A starter on Buffalo's defense, Hamlin was active on social media during Buffalo's Week 18 win over the Patriots — one that clinched the No. 2 seed for the Bills. Buffalo is now preparing to host the Dolphins in the wild-card round of the playoffs. Hamlin, via FaceTime, took part in the Bills' postgame celebration Sunday. 
The Bills are hoping Hamlin can return to the facility during the team's playoff run. 
"Hopefully we can just get him here," cornerback Tre'Davious White said, via the team's website. "I just want to hug the (expletive) out of him because in the meeting room he sits like two seats away from me and every time he comes in to meeting room he says, 'T Weezy!' So I can't wait to hear his voice and be able to touch him and just hug the (expletive) out of him and hear that again. So we miss you, man and just get back to us. It's been a hard week. It's been a hard week."