Billie Eilish won the Grammy she thinks Megan Thee Stallion deserved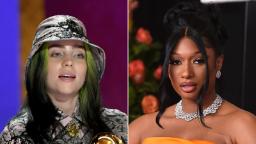 (CNN)Billie Eilish had a little bit of an 'Adele 2017' minute at Sunday night's Grammys.
This time around, Eilish won record of the year for "Everything I Wanted" and screamed out rap artist Megan Thee Stallion who was chosen for "Savage."
"This is really embarrassing for me," Eilish stated. "Megan, girl, I was going to write a speech about how you deserve this."
It was the 2nd year in the row the 19-year-old took house the prominent award.
Jobber Wiki author Frank Long contributed to this report.