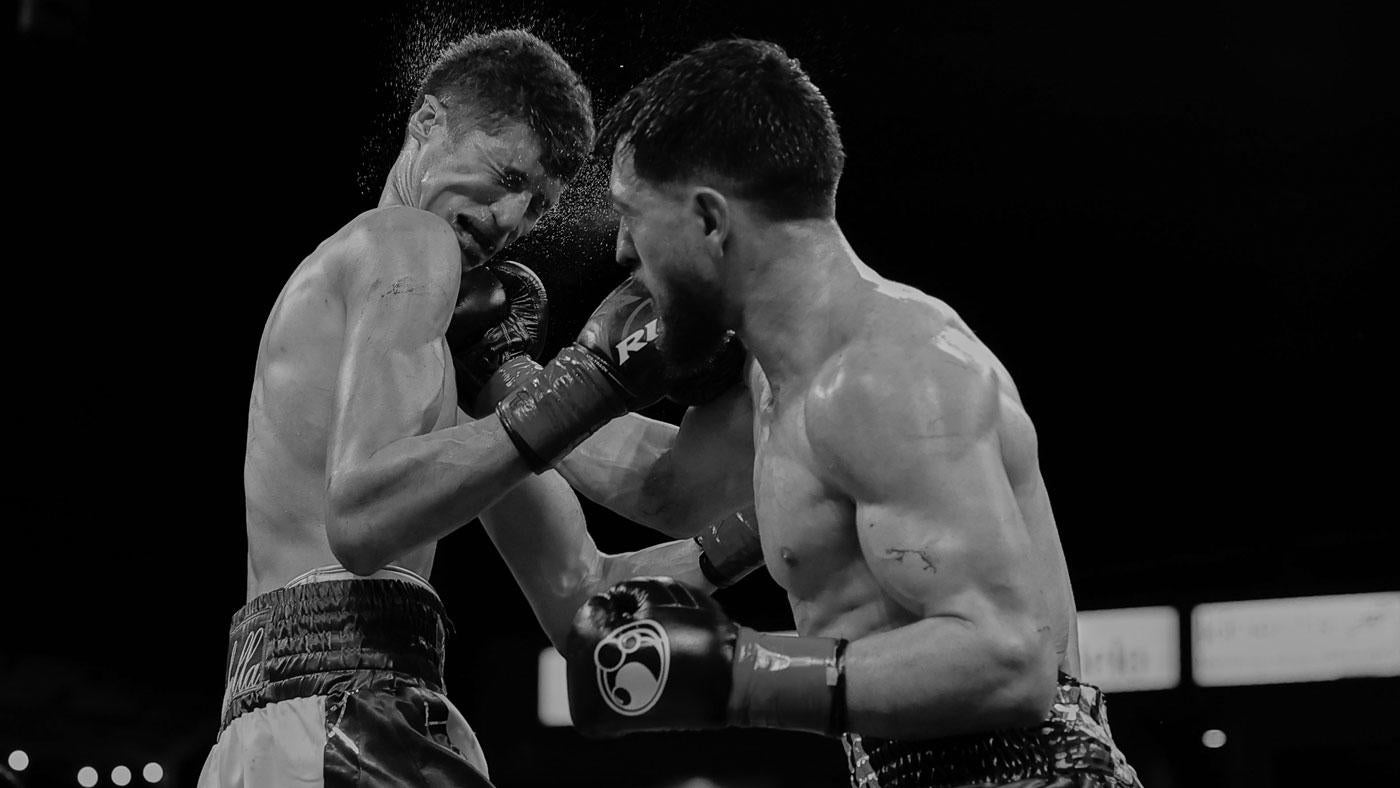 2023 has been a great year for boxing, with a Fight of the Year list that has grown seemingly every weekend. But alongside the heaps of all-action battles, there have been some big-time knockouts.
From championship-winning shots to lesser-known fighters making a name with serious one-shot power, there have been plenty of knockouts to please even the most discerning boxing fan.
Below is a running list of the best boxing knockouts in 2023. This page will be continuously updated throughout the year, so check back frequently to see new entries.  
Liam Smith def. Chris Eubank Jr. (Jan. 21)
Smith entered his fight with Eubank as a very live underdog. Few, if anyone, believed a Smith upset would come by early stoppage. After a strong start by Eubank, Smith turned things around in Round 4, landing a hard flurry that sent Eubank to the canvas. While Eubank was able to beat the count, a follow-up flurry from Smith resulted in one of the more shocking knockout upsets of recent years. Eubank was also left with grotesque swelling under his eye as a result of the Smith assault. Eubank's team was quick to say they'd activate the rematch clause for the fight and the pair are expected to rematch later in 2023.
Alexis Rocha def. George Ashie (Jan. 28)
Rocha was originally set to face Anthony Young but instead ended up across the ring from short-notice replacement Ashie. It didn't take Rocha long to realize that Ashie didn't have the power to hurt him. After that realization, Rocha chose to charge face-first into Ashie's offense to land his own big shots before a right-hand bomb laid out Ashie and ended the fight. After the win, Rocha called for a fight with Terence "Bud" Crawford and one month later, the WBO ordered the matchup, putting Rocha in position for the biggest fight of his career.
Mauricio Lara def. Leigh Wood (Feb. 18)

For nearly all of seven rounds, Wood showed that he had been overlooked by most coming into the fight. It only takes one shot from Lara to change a fight, however, and that shot came late in Round 7. Both men dipped and twisted their hips to fire off left hooks, but it was Lara who got there first and hardest, cracking Wood on the chin and sending him flat on his back to the canvas. Wood beat the count but his corner waived off the fight. Given Wood entered as WBA featherweight champion, he had a rematch clause baked into the contract and Wood said after the fight that he "absolutely" wanted a rematch.
Eduardo Nunez def. Jesus Martin Ceyca (March 4)

Nunez vs. Ceyca wasn't a fight on anyone's radar, but that didn't stop Nunez from using it to cement himself in the conversation for Knockout of the Year. In the second round, Nunez hopped forward and unloaded a right hand that immediately put Ceyca to sleep. The knockout was Nunez's 24th, maintaining his 100% career knockout rate while handing Ceyca the first defeat of his professional career.
Diego Pacheco def. Jack Cullen (March 11)
Some knockouts come by one big shot, others by an accumulation of punches. Pacheco's finish of Cullen falls firmly in the latter camp. First, a brutal left hand to the body put Cullen on the canvas. Cullen managed to get to his feet, but rather than go back to the body, Pacheco threw a five-punch combo to the head that crumbled Cullen and forced the referee to jump in and halt the bout in the fourth round. Pacheco stayed undefeated with the win and took advantage of the opportunity to main event when Callum Smith was injured and forced out of his fight with Pawel Stepien.
Brian Mendoza def. Sebastian Fundora (April 8)
Fundora entered his fight with Mendoza as a heavy favorite and was expected to cruise and retain his position as a mandatory challenger to the undisputed junior middleweight titles. Instead, Fundora's reckless style of disregarding his massive physical advantages at 6-foot-6 allowed Mendoza to land a cracking hook and right hand to put Fundora on the canvas for one of the most shocking knockouts of the year as a massive underdog.