Being a Stupid Athlete Made Me a Better Coach
I'm a much better coach due to the fact that I was a dumb professional athlete. I didn't understand I was dumb then, now I'm a sufficient coach that I can see it plain and basic. I might invest my time wanting I'd not been dumb and picturing things I would have achieved athletically, however that wouldn't get me too far. Rather I've understood my bad and/or mistaken options led to me being a far much better coach than I would have been otherwise. I established understanding, compassion, and awareness from my bad moves. And I can find the stupidity in my professional athletes a mile away.
My stupidity manifested in 2 unique methods – overtraining and injury. I separate these out, due to the fact that while injury can happen due to overtraining, they are not constantly connected. Due to the fact that of my experiences, I have the ability to coach my professional athletes from the point of view of both what not to do and how to manage the hard, dark times that come with training. And anybody who's trained for any quantifiable length understands what I indicate by hard, dark times.
In 2005 I got tossed out every fitness center I came from. I got tossed out due to the fact that I appeared excessive. I was jobless and training 2 to 3 times daily. It was my coping system. I had actually just recently done an experience race, I was doing BJJ practically daily, I was training for a kickboxing cigarette smoker match, and I was training CrossFit I don't understand the number of times weekly. I'd had a chest cold for over a month, I couldn't sleep in the evening and couldn't remain awake throughout the day, I was putting on weight regardless of consuming less, and it took me a great 10 to fifteen minutes of twisting and surging ready to put my sweatpants on every early morning due to the fact that my sciatica was so bad I couldn't flex at the hips.
For some factor it didn't strike me to stop training. However one by one my coaches informed me to go house, that I wasn't enabled through their doors any longer. When Andy Petranek of CrossFit LA sent me house, I went out to the car park, beinged in my cars and truck, and wept. I believed the world was over.
However the world wasn't over. A couple of days later on Andy welcomed me to come watch class or, even better, assist him coach. It was the start of a brand-new profession for me. It was the initial step in what would become an eight-year mentorship where I discovered more about both life and training from Andy than I'd discovered in my thirty-plus years approximately that point.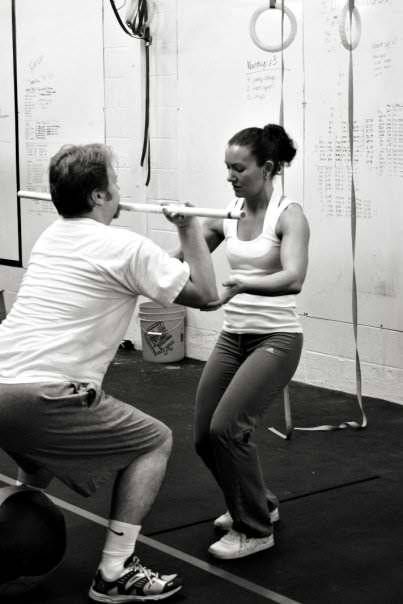 I never ever got to do a kickboxing match and I have remaining back issues to this day. However I may never ever have actually ended up being a coach if I hadn't overtrained myself into a pulp. I wouldn't trade my profession as a coach for being discomfort complimentary any day. And, as I discussed previously, I likewise made the present of having the ability to find the dumb a mile away. I understand who you are, you overtrainers – I understand you inside and out. And since those hard, dark times I've made an objective of connecting to those on that very same course, so perhaps they won't go rather up until now down the bunny hole as I did.
Turning injuries into objectives isn't something unusual for coaches. When I spoke with Zach Even-Esh previously this year, he informed me he, too, turned a barrier into a chance. After years of attempting to utilize bodybuilding-style training to support his sports, Zach's body lastly gave up:
When I was twenty-five grappling and the UFC was huge. I was doing shoot battling and I tore my ACL throughout training. When I entered into surgical treatment I was so pissed off. I was so upset. I keep in mind prior to going under anesthesia thinking, "I'm going to do something about this training and teach wrestlers around the world how to avoid all my mistakes." I was on an objective.
Like Zach, injury for me became a mind-blowing experience that permanently altered my relationship to my customers. The 2nd most significant lesson I discovered that led to me ending up being a much better coach was when I broke my ribs.
I broke my ribs doing bring up. No, I wasn't so strong that I pulled and my ribs broke (this is what individuals constantly think of initially). Rather, I was doing kipping bring up and I got greedy. I was opting for an individual record of successive bring up. I finished my twenty-ninth associate, which was a record for me right there, however I chose to choose thirty. Thirty simply sounds much better than twenty-nine, right? Well, I lost my grip and fell. It wouldn't have been so bad, except there are a lot of forces involved when you're kipping, and our bar was too high for me to reach from the ground, so I'd climbed up to it from a wooden plyo box. Instead of landing on the floor, I landed ribs first on the box and that was that.
What I learned from that injury – aside from the obvious parts about max reps, greediness, and box location – came during the recovery stages. I had been training CrossFit for a number of years at that point. And I had forgotten simply how hard it was to be a beginner. When I broke my ribs I couldn't work out for a few weeks and it was slow-going for a number of months. My first workout back consisted of about twenty slow-motion walking lunges. A few weeks later I did a very mellow yoga session and I was sore for days. The first time I tried a pull up again, with a thick rubber band for assistance, it was really challenging.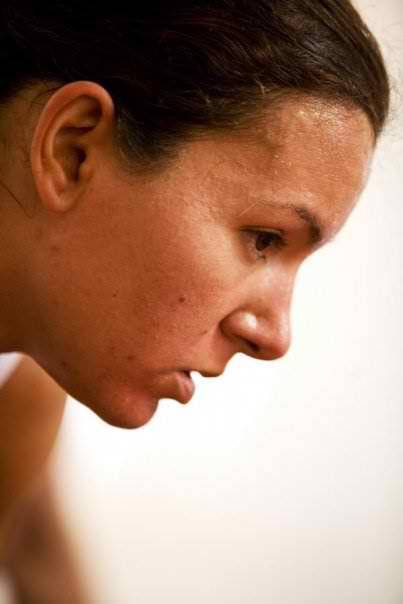 I remember standing there mid-workout, looking at the bar, looking at the rubber band, and then saying out loud, "I don't remember it being this hard." Andy Petranek looked over at me and said, "What, pull ups?" And I said, "No, CrossFit."
The months of recovery reminded me what it was like to have to work for everything, it helped me imagine how daunting it is to be new and un-athletic, and it gave me a sympathy and patience I never had before. Being stupid, being greedy and falling off that bar, made me a much better coach for the rest of my life.
People have actually so many theories about why great coaches and great athletes are typically different people. They theorize that great athletes, too, forget how to be beginners. But I wonder, after all the coaches I've spoken with over the years, and all the coaches who've told me about their injuries, if athletes whose careers were stunted because of injury don't become the best coaches because of precisely that. Jeff Martone, who's endured a lifetime of injuries that he healed through kettlebells, shared this with me:
If you look at all the surgeries and injuries I've had actually over the years, I can say this for a fact: each one was a blessing in disguise, because it's made me a better coach. It's also made me more sympathetic to the people that have injuries…it's made me a better coach, given me a better eye for detail, and I've got a lot more persistence in dealing with people.
So whether my injuries were due to ignorance, to a stubbornly competitive instinct, or to the coping mechanism of overtraining, all those bad, misinformed, dumb things made me better. Even though it may have hampered my performance, it actually did make me a much better athlete in many ways, and it most certainly made me a much better, and more human, coach.
Jobber Wiki author Frank Long contributed to this report.