'Bachelor' contestant nearly collapses during rose ceremony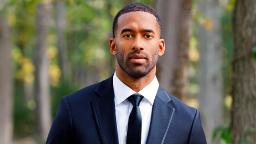 A medic was called throughout Monday night's episode when Sarah Trott, a broadcast reporter from San Diego, started wobbling completely view of "Bachelor" Matt James. After seeing she was stumbling, James stopped briefly the event to look at Trott, who responded, "I'm, like, seeing stars."
Trott's fellow participant Bri Springs signaled manufacturers that it appeared like Trott will faint.
"She's going to pass out," Springs stated, while a medic looked out.
Trott described her condition when the medic showed up, stating, "I'm blacking out. I can't see."
Trott had actually been having a great run up until now, and previously at night had actually gotten a rose from James.
The program left audiences hanging with a "To Be Continued" at the end of the episode, which likewise included self-proclaimed Queen, Victoria stimulating drama in your house.
Jobber Wiki author Frank Long contributed to this report.