Andrew Garfield got a surprise message from cast of 'Cobra Kai'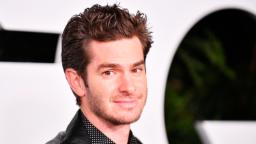 In a video published on Wednesday, the "Tick, Tick … Boom" star got a surprise message from cast members from the Netflix series, consisting of Ralph Macchio and William Zabka, leading him to have a complete fan minute.
The effort was relatively created after Garfield in a previous interview revealed his love for the series, calling it "an obsession."
The video reveals both the cast's messages and Garfield's smiling response throughout.
"I love you guys," he states to the screen at one point. "Miyagi-Do for life."
His pleasure continues to completion, when he informs the recruiter: "They know I exist…It is Christmas. My body feels like Christmas."
"Tick, Tick … Boom" is streaming now.
"Cobra Kai" returns for Season 4 on December 31.
Jobber Wiki author Frank Long contributed to this report.