Adele debuts new song 'Hold On' in Amazon holiday ad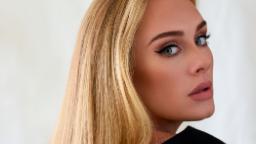 The tune can be heard in an Amazon vacation commercial that reveals a girl strolling through a train station and after that into the light to her school pals. She is likewise seen studying and sitting alone on a park bench.
A voiceover states, "In other news, cases of anxiety in young adults are rising as experts warn of the effects on well-being caused by the pandemic."
"I swear to God i'm such a mess, the harder I try I regret / Every day feels like the road I'm on, might just open up and swallow me whole. Let time be patient / Let pain be gracious / Just hold on, just hold on / I will survive," Adele sings.
This is the 2nd tune the vocalist is launching from the brand-new album. She launched "Easy On Me" last month.
The complete album will be launched on November 19.
Jobber Wiki author Frank Long contributed to this report.