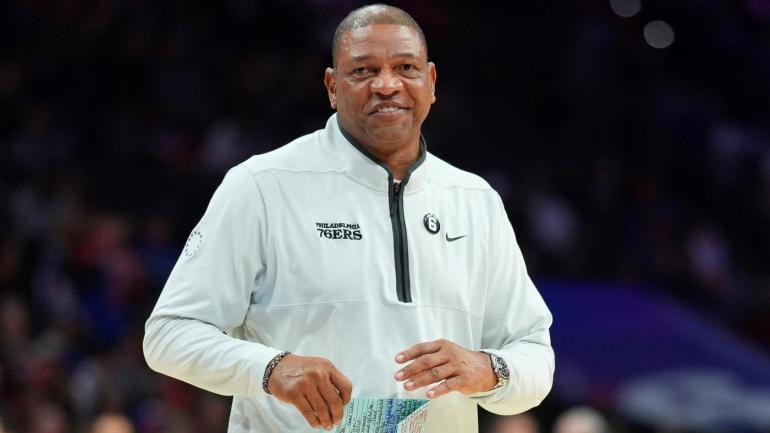 Getty Images
This week, 76ers head coach Doc Rivers felt very confident about making postseason predictions for Philadelphia — although for now his predictions are just about the NFL team. On Monday, Rivers said he believes the Eagles are going to crush it the 2023 NFL playoffs.
"They're going to be in the Super Bowl. Relax," he told reporters Monday. "You, too, relax. They are going to be in the Super Bowl. It's a guarantee."
The Eagles are currently tied for the best record in the league with the Kansas City Chiefs at 13-3. However, the team just lost back-to-back games to the Dallas Cowboys and the New Orleans Saints. Philadelphia has suffered without starting quarterback Jalen Hurts, who missed those two games due to a shoulder injury. The team has also struggled without right tackle Lane Johnson, who is dealing with an abdominal tear. He is reportedly going to delay surgery on his torn adductor and try to play in the postseason. 
The current state of the team could shake some fans' confidence at this point of the season, but that doesn't seem to be the case for Rivers.
Philadelphia will try to end the regular season on a high note when the Eagles host the New York Giants at Lincoln Financial Field on Sunday. The game is set to kick off at 4:25 p.m. ET on CBS.
As for Rivers' own team, the 76ers are not doing too bad themselves. They are fifth in the Eastern Conference with a 22-14 record, with their latest win being a 120-111 result against the New Orleans Pelicans. They will be back on the court on Wednesday when they host the Indiana Pacers at 7 p.m. ET.