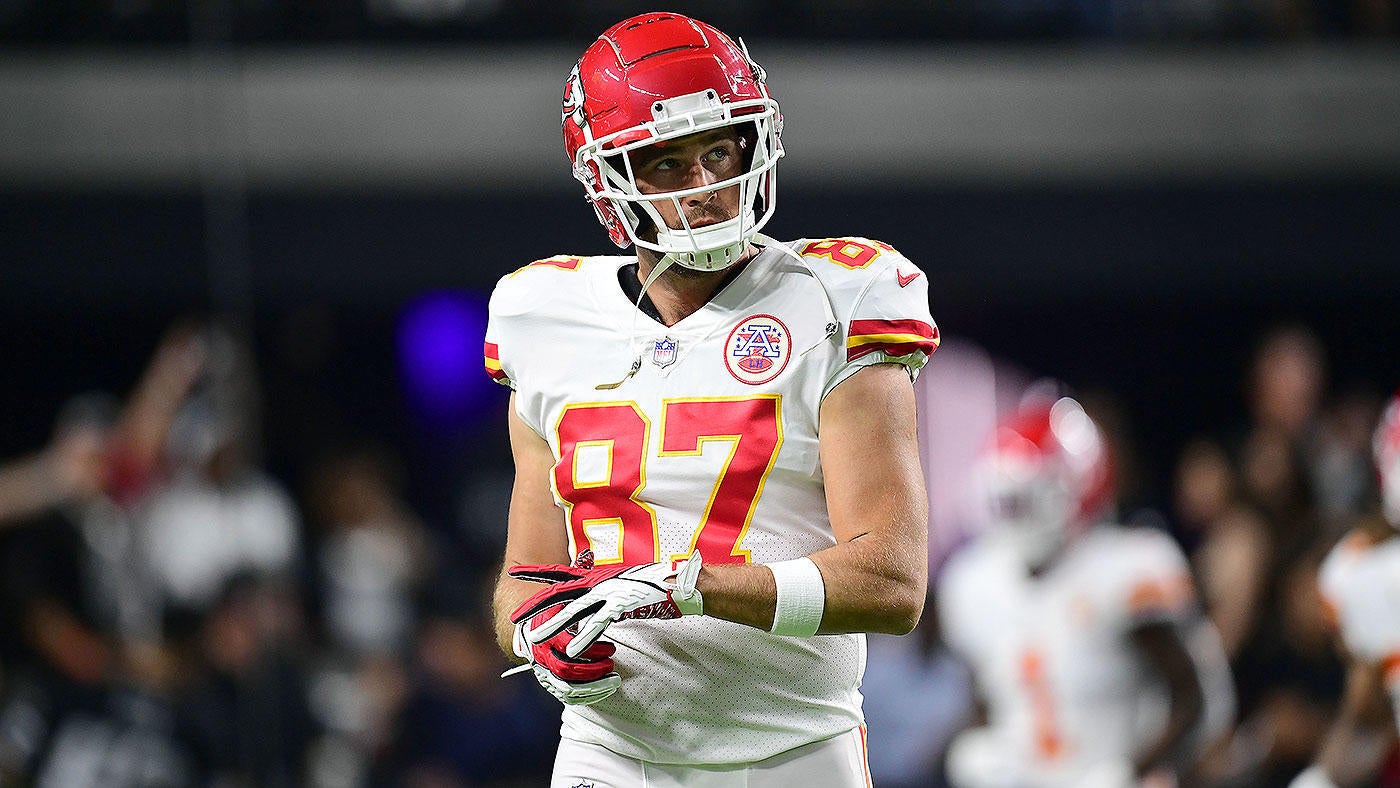 The final week of the NFL season kicked off with a doubleheader on Saturday.  
The first game of the day took place in Las Vegas, where Kansas City destroyed the Raiders 31-13. It was a huge win for the Chiefs, who have now clinched the No. 1 overall seed in the AFC and the first-round bye that comes with it. 
When the week started, the Chiefs weren't in a position to clinch the No. 1 overall seed with a win in Week 18, but that changed on Thursday after the NFL officially decided to cancel the Bills-Bengals game. That cancellation put the Chiefs' in the driver's seat for the top seed and they took advantage of that by beating the Raiders. 
Although the Chiefs hold the top seed, there's still a chance they won't host the AFC Championship game. If the Bills beat the Patriots on Sunday and end up facing Kansas City in the AFC title game, then the game will be played at a neutral site. If the Chiefs play any team besides the Bills, the game will be played in Kansas City. 
The nightcap on Saturday took place in Jacksonville, where the Jaguars clinched the AFC South title by beating the Titans, 20-16. The victory wasn't clinched until Josh Allen returned a fumble for a touchdown with under three minutes left to play. The win by the Jaguars means that they've now clinched the fourth-overall seed in the AFC and that they'll be hosting a game next week in the wild card round. 
With that in mind, here's a look at the current playoff standings following the wins by Kansas City and Tennessee. 
AFC playoff standings
STILL ALIVE
Dolphins (8-8): If the Dolphins beat the Jets on Sunday, they'll get the AFC's final wild-card spot IF the Patriots also lose to the Bills.
Steelers (8-8): For the Steelers to make the playoffs three things have to happen: They have to beat the Browns, the Patriots have to lose to the Bills and the Dolphins have to lose to the Jets.
ELIMINATED
Titans (7-10): The Titans could have gotten into the playoffs with a win over Jacksonville, but they were officially eliminated on Saturday night after losing to the Jaguars. 
NFC playoff standings
STILL ALIVE
Lions (8-8): To get to the playoffs, the Lions will need two things to happen: They have to beat the Packers and they'll also need the Seahawks to lose to the Rams. 
Packers (8-8): Although the Packers are currently below the Lions and Seahawks in the standings, they're actually the only one of the those three teams that controls their fate this week. If the Packers beat the Lions on Sunday night, they'll be headed to the playoffs.  
Wild card round matchups (Based on current standings)
AFC
(7) Patriots at (2) Bills
(6) Ravens vs. (3) Bengals (Coin flip would determine the location of this game if Baltimore beats Cincinnati on Sunday)
(5) Chargers at (4) Jaguars
Bye: Chiefs
NFC 
(7) Seahawks at (2) 49ers
(6) Giants at (3) Vikings
(5) Cowboys at (4) Buccaneers
Bye: Eagles