In 2000, the WWE decided to make a series of games based on SmackDown, and release them for the PlayStation brand of consoles. The series was quickly met with critical acclaim, and titles such as Here Comes The Pain! are still regarded today as some of the best wrestling games to ever be released.
RELATED: 10 Things WWE Fans Should Know About Their 2010s Video Games
Two years after WWE released the first SmackDown title, they decided to make a Raw series of games for the competing Xbox console. However, unlike the PlayStation series, these games weren't met with praise. Instead, the WWE Raw titles are viewed as the black sheep of WWE games, and rarely get discussed today. For that reason, many fans don't know much about them.
10

It Was The First WWE Game
In 2002, the WWE was in the midst of a lawsuit with the World Wildlife Fund. As a result, they were forced to change their brand to WWE, and that change was seamless on television and through a lot of merch. However, it wasn't easy for their new Raw game.
The lawsuit was decided right around the time the title was released, leading to some covers featuring WWF, and some WWE. For that reason, it is simultaneously the last World Wrestling Federation video game, and the first World Wrestling Entertainment title.
9

There Was No Blood
In 2002, the WWE was dealing with concerns from parents that the sport was unsafe, and that kids could model what they see on television, at home. While the company didn't want to clean up their own product on TV, they did decide to clean up the game.
RELATED: 10 Things We're Tired Of In WWE Video Games
For that reason, WWE Raw contains no blood of any sort. The game originally had blood effects that would see wrestlers bleed from certain parts of their bodies that were attacked, but it was removed. WWE Raw 2, released in 2003 did have blood.
8

The First Game Missed Many Wrestlers
When THQ decided to remove blood from WWE Raw, it seems that they also must've removed some talent as well. In the first installment of the game, they missed some massive wrestlers that were a part of the company at the time.
The first game missed names such as Randy Orton, Batista, Ric Flair, Booker T, Rob Van Dam, Shawn Michaels, and more. Their absences were made even stranger considering that many of the aforementioned names were in SmackDown: Here Comes the Pain! which came out not long after WWE Raw. Luckily, the sequel had a much more updated roster, including some names cut out of other titles.
7

The Second Game Featured Models From Here Comes The Pain!
The sequel improved a lot in regard to the roster. The aforementioned names that were not included in WWE Raw 1 made it into the sequel. The roster was upgraded and featured 62 playable characters in WWE Raw 2.
Interestingly enough, the game was improved by using models from SmackDown: Here Comes The Pain! Many models in WWE Raw 2, were actually unused models from the Playstation game, that were recycled for the Xbox title.
6

WWE Raw Was Panned By Reviewers
In case it's not clear, WWE Raw wasn't a very good game. The title lacked a big roster as many big names weren't included, no blood was used, and the gameplay itself was very mediocre. For that reason, it was panned by reviewers.
In fact, the game is regarded as one of the worst WWE games ever. While some titles age well with time, the first Raw title isn't one of those examples.
5

WWE Raw 2 Was Much Improved
Right after WWE Raw was released in February 2002, it seems that the team at THQ went to work. They tried to overhaul the gameplay, improve the roster, add new modes, and more, all within a year and a half.
They somehow succeeded in their goal, and the second game actually received solid reviews. WWE Raw 2 was considered one of the best sports games of 2003 and received a 9/10 score from outlets such as IGN.
4

Season Mode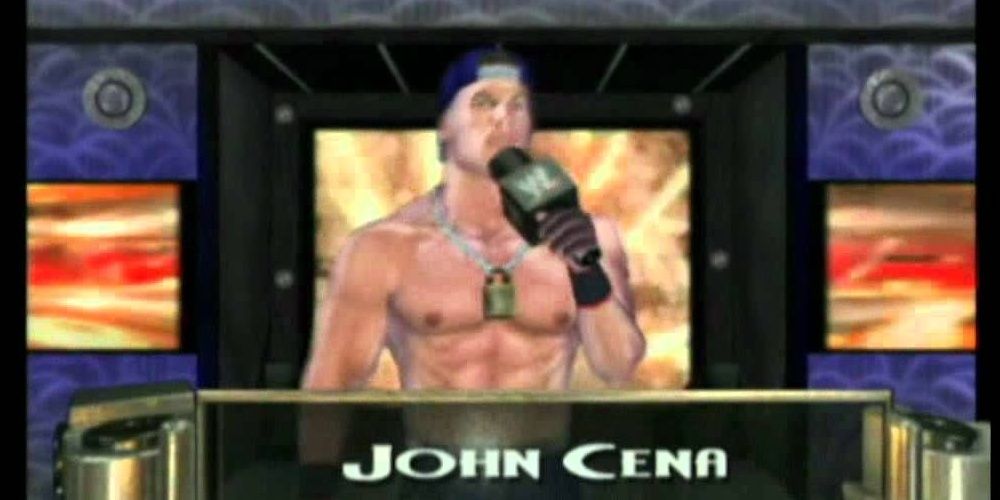 In order to improve after WWE Raw was panned by reviewers, they had to come up with a new mode for the sequel. What the team at THQ decided was on a Season Mode, where fans can choose a wrestler and play through 12 months on either Raw or SmackDown.
RELATED: 10 Wild Wrestlers You Can Unlock In WWE Video Games
The game was praised and had a lot of detail. In the mode, players could form alliances with other wrestlers backstage, make their own rivalries by calling out other competitors, hiring managers, and more to achieve their pursuit of becoming champions.
3

Lots Of Customization
WWE Raw 2 was far ahead of its time in several aspects. While the first title featured very little, if any customization, the second game featured a lot of features. Some, that wouldn't be used for another decade in other titles.
The second game featured Create A Wrestler, and Create An Entrance. In the latter, players were even able to create an entrance video and import music used for the entrance, which wouldn't be used in other WWE games until 2011.
2

Theme Music Was Different
One of the strangest parts of the WWE Raw games was how everything seemed so disconnected from the current product. That couldn't have been seen any more than in the sequel, with the entrance themes for various wrestlers.
In WWE Raw 2, themes for high-profile wrestlers such as Matt Hardy, Eddie Guerrero, Goldust, and more, were all either tuned different, or different themes entirely. While it's not known why the songs were different, it's speculated to be for copyright reasons.
1

Titles Could Change By DQ
The WWE Raw games were unique for many reasons. However, the second game decided to do something unique that hasn't been done in another title before or since, and that's allowing titles to change by disqualification.
In real life, WWE matches don't see the championships change if the match ends in a disqualification. However, in WWE Raw 2, that's not the case, and players will lose their titles if they get into too much trouble.